Psychedelics & Trauma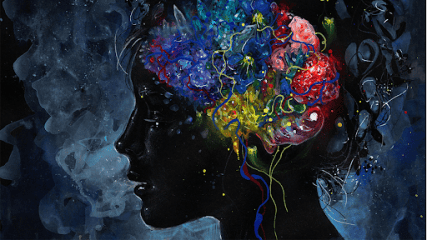 Our understanding of psychedelics and trauma is continuously developing as the research grows. MDMA, ketamine, psilocybin, ayahuasca, and other psychedelic substances have shown great promise for healing treatment-resistant post-traumatic stress disorder and other mental health issues. So let's explore how different psychedelic substances can support recovering and releasing trauma from our systems.
.
What Do We Mean When We Speak About Trauma
.
Trauma is the result of any event that exceeds a person's ability to cope. It happens when we undergo a (perceived) stressful, frightening, or distressing experience. When our ability to defend ourselves through fight, flight, freeze or fawn fails, the incomplete survival reaction remains locked in the body and trapped in our nervous system. This leads to dysregulation of the body-mind system long after the traumatic event is over. Trauma can affect us physically, change our behavior, heighten our emotions, and totally transform our psyche.
.
Trauma is more common than you think ─ in fact, anything that is "too much, too fast, and too soon" has the ability to be translated to trauma within your system. To add another layer, there are different types of trauma including, acute, chronic, complex, ancestral, and collective. Over time, unprocessed trauma can lead to disease on a mental, physical, and emotional level.
.
Depending on the context of the experience, you may be aware or even unaware of the event itself and therefore the source from where your trauma comes. The mind can often resist going deeper and accessing the trauma, rather leaving it to run on an unconscious level, repeating the same patterns without us realizing it.
.
''There is a deep, and largely untouchable, river of trauma that lies beneath our reach in the unconscious mind.'' (source)
.
How Can Psychedelics Support Trauma Release
.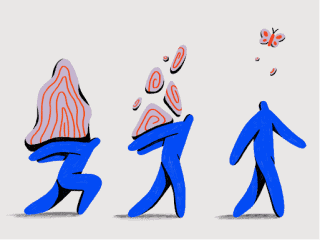 ..
All this fear and stress that has been stored in our subconscious and somatic tissue can sometimes be difficult to access, let alone process and release. Psychedelics help to open the door to these deeper aspects of the psyche and body. They can significantly support the processing and healing of trauma by temporarily altering your state of consciousness and regulating the nervous system.
.
Psychedelics seem to provide a portal into the wounding that is normally inaccessible. This can help you explore and even re-experience traumatic events from a new perspective, without feeling the typical shame, guilt, or worry you normally associate with it. When integrated, this type of experience can really support you to rebuild your narrative around the event(s) and change your perspective.
.
Psychedelics can also facilitate mystical experiences, providing a sense of unity, connectedness, increased empathy, deep euphoria, and states of unconditional love that help to lift us out of anxiety, reduce rumination, and support the integration of traumatic experiences.
.
Studies have also shown that psychedelics can also support a process called fear extinction ─ when we safely and gently expose the system to a stressful trigger in order to reduce the activation of the nervous system in response to it, eventually rendering the fear extinct.
.
Science of Psychedelics & Trauma
.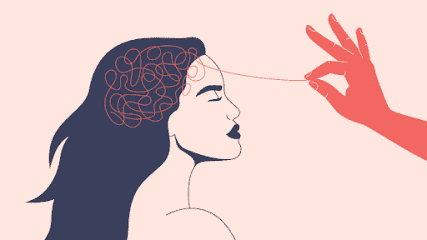 .
Modern neuroimaging technology and observation methods allow researchers to record brain activity and changes from different psychedelic substances. Psychedelics seem to work on the default mode network, a network of cells that help us to understand who we are, where in time and space. Trauma can dysregulate this network, leading to rumination or looping stories of shame, fear, or self-blame stemming from the traumatic event(s).
From a neurobiological perspective, psychedelics help heal trauma on several levels, including by the inhibition of activity in the amygdala. This center in the brain is responsible for emotional processing, and hyperactivity here is common with individuals suffering from PTSD and other depressive disorders. This inhibition helps decrease an overactive response to stimuli that seems threatening, including triggering memories or overwhelming situations.
Psychedelics like psilocybin and ketamine seem to also increase neuroplasticity ─ the brain's ability to adapt and modify connections ─ for the positive, helping create new pathways and thought patterns that support coping and managing stress and trauma.
. . .
Which Psychedelic to Choose?
.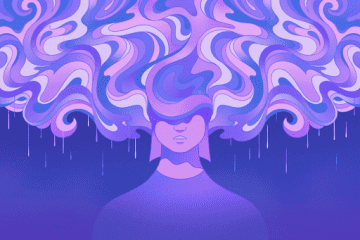 .
Although psychotherapeutic psychedelic research is still in its infancy, we start to know the different substances that can offer support and why.
..
Ketamine: approved for medical use, ketamine is showing incredible efficacy in treating depression, rapidly enhancing the formation of new neural connections
.
Psilocybin: can increase empathy, and decrease amygdala activation during emotional processing which helps integration of traumatic memories; also shown to increase neurogenesis and facilitate neuroplasticity which gives it antidepressant-like effects
.
MDMA: reduces fear, anxiety, and nervous system activation during traumatic recall, allowing people to work through these memories and rewrite their narrative from a more empowered place more easily.
.
LSD: has shown the potential to retrieve repressed traumatic memories, and also seems to reduce emotional activation in the amygdala; however, due to the potency and risk of re-traumatization the use of LSD for working with trauma should be done in a safe and supportive container.
.
What's in Store for the Future?
.
With the right context, proper guidance, and focused integration, psychedelics have the potential to be an invaluable tool for healing psychological and emotional trauma. To go deeper into this topic, check out the work of leaders on trauma such as Gabor Mate, Bessel van der Kolk, and Dr. Peter Levine.
.
Note: If you're suffering from a mental illness and are curious about using psilocybin or any other psychedelic therapy, please consult one of the relevant medical authorities first. Do not self-prescribe, it's vital to have the right support and guidance when using psychedelics as medicine.