All about the B+ Magic Mushroom Strain
Ahhh the B+ magic mushroom, a big favorite among mycologists, beginners and first time trippers. let's take a closer look at this Psilocybe cubensis strain. That is know for its big mushrooms and great performance.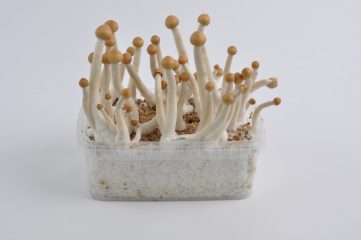 .
The Psilocybe cubensis mushroom species
The B+ magic mushroom is a Psilocybe cubensis, a species of psychedelic mushroom whose main active elements are psilocybin and psilocin.
The Psilocybe cubensis species is the most known psilocybin mushroom. Their fame is big because these cubensis are widely distributed and they are easy mushrooms to cultivate. Growing is even easier if you grow them with the help of magic mushroom grow kits that will get you your B+ shrooms in about 15 days.