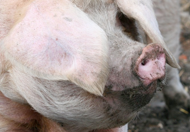 Truffels op de radio
In het EO programma 'Dit is de dag' op radio 1,gaat de presentator Andries Knevel in gesprek met de psychiater Don Linszen van, drugsdeskundige van het AMC over de truffel of tripknol.
Volgens Linszen zijn 'Paddo-vervangers net zo verslavend als paddo's' Hij doelt hier op de truffels/tripknol die momenteel in veel smartshops worden verkocht in plaats van paddo's.Het prettige gevoel dat de truffels los maakt door de stoffen psilocybine en psilocyne is volgens Linszen verslavend.
Daarnaast merkt hij op dat de truffel bij de gebruiker een psychose kan veroorzaken als deze persoon hiervoor een aangeboren aanleg heeft. Zijn advies is, Als er psychoses in je familie voorkomen gebruik dan ook geen truffels. Vooral jongeren in de leeftijd van 14 t/m 23 zijn er extra gevoelig voor een psychose omdat de hersenen dan nog rijpen er is dan een extra gevoeligheid voor de werkzame stoffen in de truffel.
CAM risico-onderzoek
Het CAM rapport van 2008 stelt dat paddo's niet schadelijk zijn. "Het gebruik van hallucinerende paddestoelen (paddo's) levert een dusdanig laag risico op voor de individuele gezondheid en de samenleving dat het verbieden van paddo's een te zwaar middel is in verhouding met de overlast en schade door het huidige gebruik. "
Over mogelijke verslaving zegt het CAM rapport het volgende: " Het CAM heeft volgens vastgestelde procedures een risicoschatting uitgevoerd voor paddo's, paddestoelen die de werkzame stoffen psilocine en psilocybine bevatten. Hierbij werd het CAM bijgestaan door de Commissie Risicobeoordeling nieuwe drugs.
Uit de risicoschatting blijkt het volgende: Er is geen sprake van lichamelijke of geestelijke afhankelijkheid. De acute toxiciteit blijft grotendeels beperkt tot mogelijke paniek- en angstaanvallen, die slechts incidenteel fatale gevolgen kunnen hebben. Bij chronische toxiciteit kan hoogstens het optreden van flashbacks genoemd worden. Per saldo is er derhalve geen risico voor de individuele gezondheid bij het gebruik van paddo's. Voor slechts één van de criteria in deze risicocategorie, de acute toxiciteit, werd het risico als gering geschat. Hoewel er geen wetenschappelijke onderzoekgegevens zijn, lijkt het gebruik van paddo's in combinatie met andere psychoactieve middelen, inclusief alcohol, wel een extra risico te vormen. "
Linzen gelijk?
We kunnen dus wel stellen dat de heer Linszen gelijk heeft met zijn uitspraak "Paddo-vervangers net zo verslavend als paddo's" Bedankt meneer Linszen dat U dit even duidelijk heeft gemaakt. Tripknollen en paddo's zijn niet verslavend volgens CAM.
Radio 1: Dit is de dag 27 november 2009 : paddo-vervangers net zo verslavend als paddo's
Risicoschatting van psilocine en psilocybine bevattende paddenstoelen (paddo's) 2007 Coördinatiepunt Assessment en Monitoring nieuwe drugs(CAM) Bilthoven, juni 2007