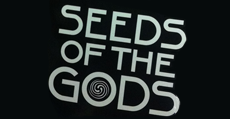 Although our main focus is on Magic Mushrooms growkits, we also sell cacti, seeds and other beautiful psychedelic smart drugs in our shop.
We give away a special price for free!
Win three packages 'Seeds of the Gods' in our LIKE and COMMENT competition on the Magic Mushrooms Shop Facebook page.
How to enter this contest?  CONTEST is OVER ! Next contest will come soon !
Go to our Facebook page and hit the LIKE button to enter.
Be creative and come up with a nice, funny or serious COMMENT on the following question: 'What would you ask Shiva (the Supreme God)?'
And make sure you click LIKE on the contest to WIN this holy price
Contest terms:
Please check if you country has restrictions on the following seed products before entering the contest:
San Pedro, Morning Glory, Peyote
You may enter the contest just once!
COMMENT AND LIKE this contest
Our Goblin will pick only 1 winner
Today is valentine's day..so give some love to those who deserve it!
Competition runs until February 21th
Sharing is caring! Please hit one (or all) social buttons below..