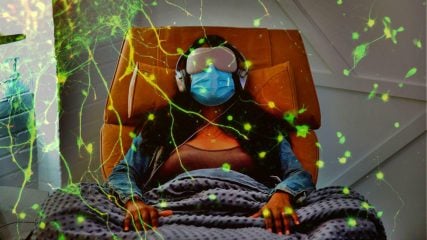 There is no denying, psychedelics are becoming mainstream, this is most certainly tied to the string of recent studies that have been revealing the benefits of psychedelic plants when it comes to healing illnesses such as depression and anxiety.
One of the interesting side effects of this trend is that it has spurred the interest in psychedelic retreats which are now popping up all over the world.
But what are psychedelic retreats and what should you expect if you go to one? We look at this very interesting subject and offer you some insights.
.
What is a Psychedelic Retreat?
.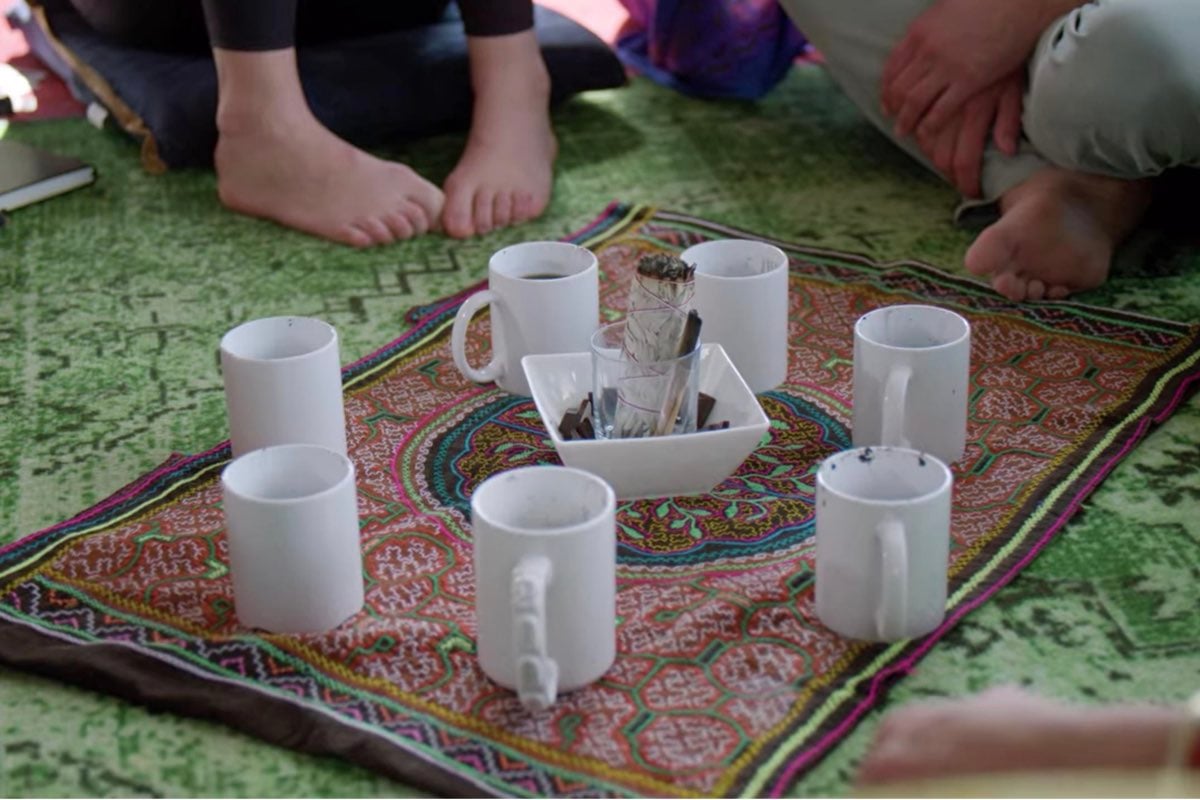 .
A psychedelic retreat or ceremony is an opportunity to pause from your busy life, to take a step back, get away from the everyday grind, they can help you create space for yourself, your thoughts, and your emotions. No surprise here, psychedelic retreats will give you access to various plant medicines that can help you begin your healing process on a physical, emotional, mental, and spiritual level.
.
The plant medicines offered can vary, but most retreats will use plants such as Ayahuasca, San Pedro, Magic Mushrooms, ibogaine, Cannabis, and Cacao. In short, a psychedelic retreat is a place where you can go to increase your consciousness and connectedness with the mystical realm, but it is also a place where you can gather in deep respect of the plant to ask for and begin the process of healing.
.
Why should you go on a Psychedelic Retreat?
.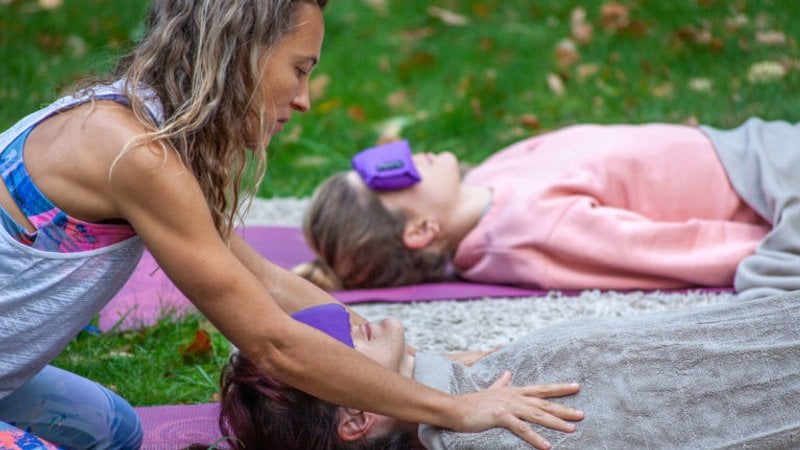 .
Psychedelic retreats are for those who would like to increase their overall wellbeing, fuel their spiritual growth, and live a more meaningful life. They offer optimal preparation, a safe and supportive environment. Support is offered during your "Ceremony" and at the end of the experience, integration is an important part of the experience, helping you make sense of the profound mystical experience.
.
It is also a great way to learn about these medicinal plants, they often offer the ideal set and setting. Going to a psychedelic retreat will also allow you to share your own experiences and meet with like-minded people. Sharing is a great way for you to make sense of the experience
.
What to look for in a psychedelic retreat experience
.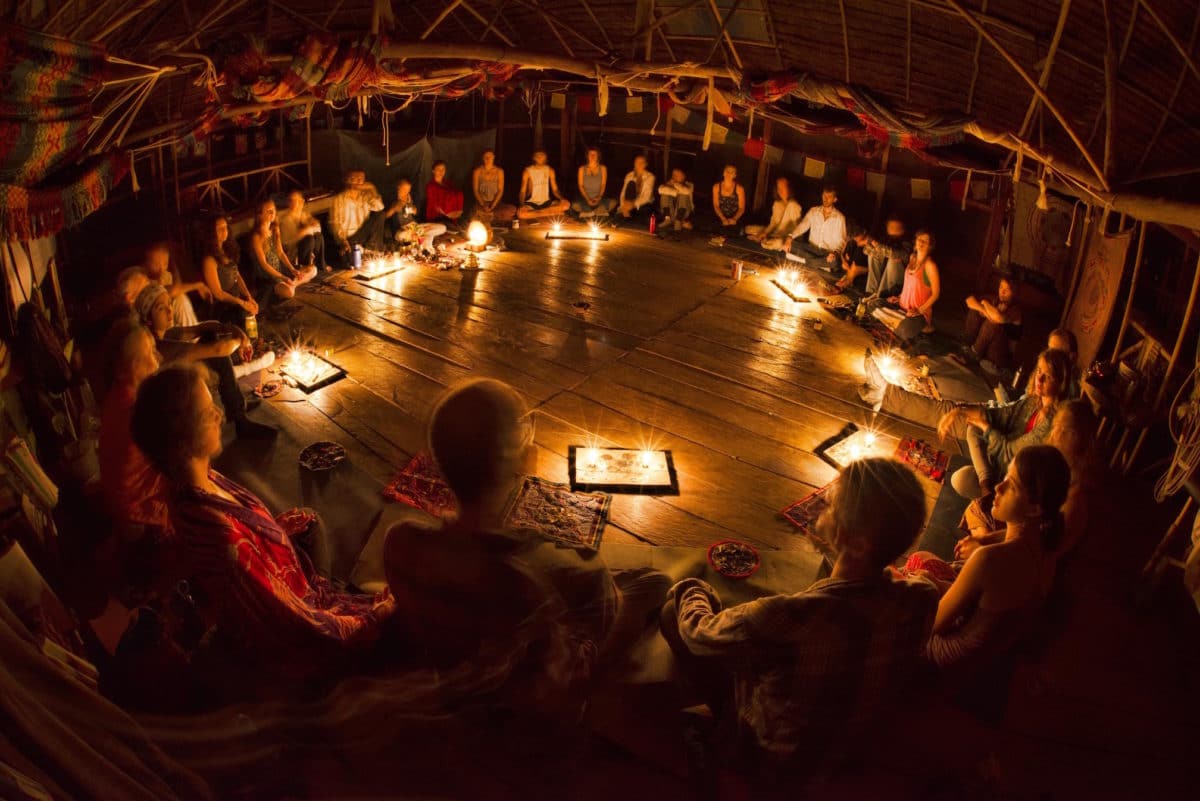 .
The most important part about experiencing psychedelics in a retreat center is that you will be in a controlled environment, it means that someone has sat down and thought about how to arrange a safe, quiet, and peaceful setting. They have taken the time to create a plan to prepare you for a positive experience, and finally, they are making sure that what ever you will ingest, is exactly what they said it was.
.
A good retreat center will have medical screening and an application process that will focus on you, to make sure you are ready mentally and medically. There will be a strong set up for emotional and psychological integration after the experience.
.
What Happens at A Psychedelic Retreat
.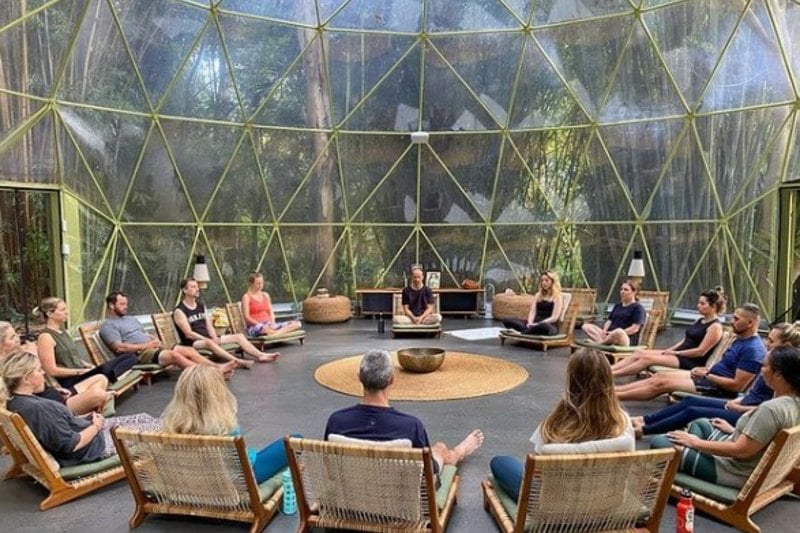 .
There is no alcohol at a psychedelic retreat. They can last anywhere from two days all the way to two weeks. You will notice that retreats and ceremonies are not taken lightly; they are highly ritualistic happenings.
.
You can choose from traditional retreats, set in nature or more clinical ones set in convenient urban locations. Traditional retreats will often involve ceremonies and shamanic rituals such as drumming and a fire pit.
.
At the start of the retreat, the people leading the ceremony will make everyone feel at ease by meeting and discussing individual intentions. There can be workshops to help you get a deeper understanding of psychedelic plants. Depending on the retreat, plants may be administered in one ceremony per evening, or you might leave a day in between to help in the integration process.
.
.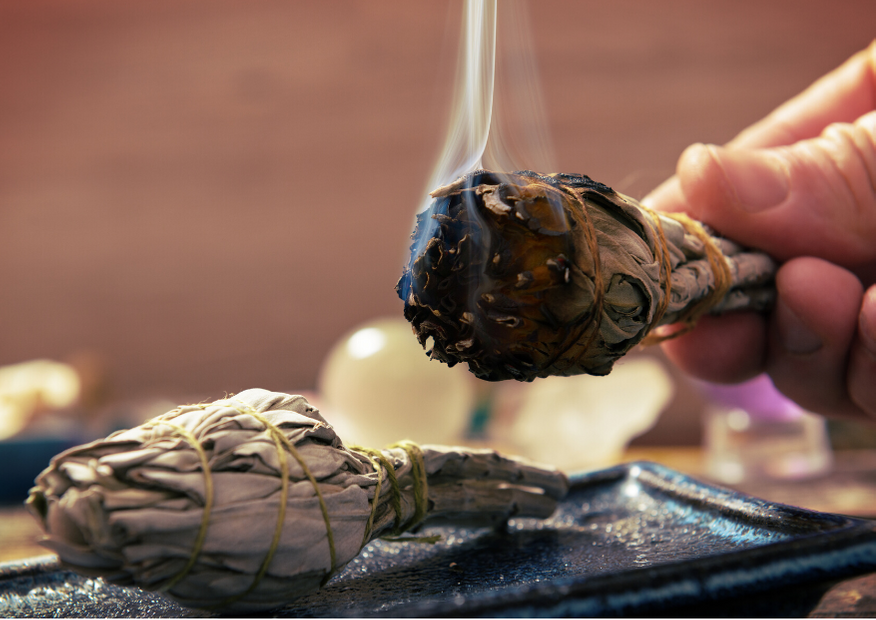 .
On an Ayahuasca retreat, traditionally, you will have the day to rest, sleep and participate in sharing circles. There will be food, but it will be light, mostly fruits and veggies, juices, nuts. During a psychedelic experience, areas of the brain that are normally not active are activated. This is the start of your 'journey', 'trip' or psychedelic experience.
.
In any case, we prefer not to put a tag on this and simply call it a ceremony as we do not put see things the same way as those taking drugs to just get high. The ceremonies are very personal, all those present will experience a completely different set of feelings, emotions, and bodily reactions. Most often, groups will sit in a circle, in the dark, or with a fire in the middle, all within a safe environment that has been blessed by the shaman. As a healer, it is their duty to hold a safe environment for the experiences.
.
.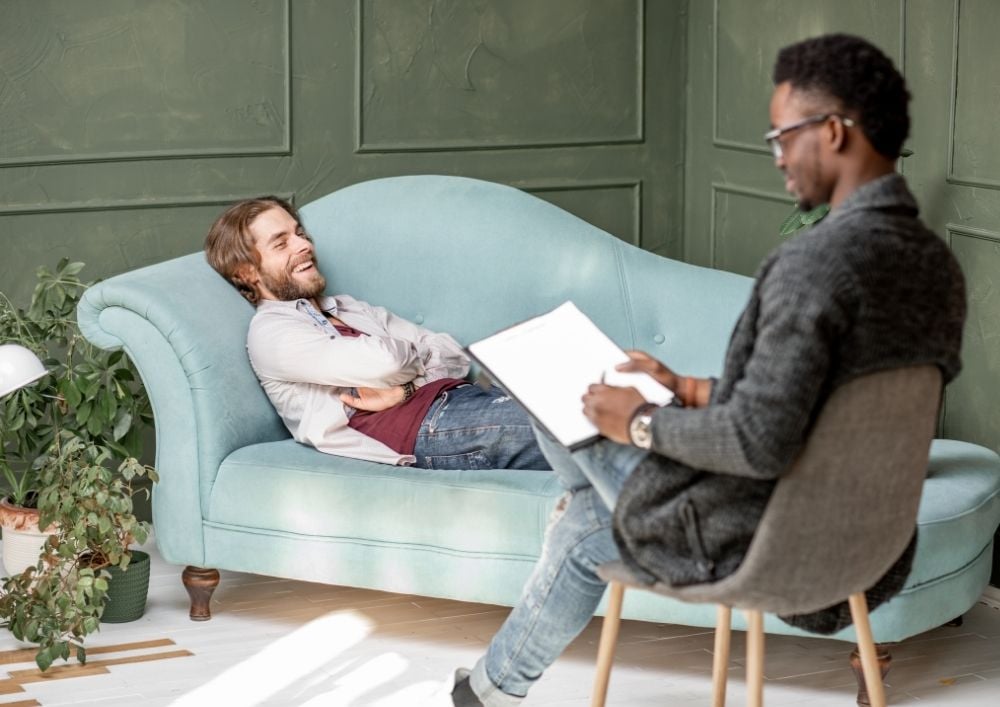 .
The level of psychological support varies between retreats. Some use experienced guides and shamans, others have a whole team of psychologists and doctors on hand for support. At the end of the retreat, you'll be encouraged to reflect on your experience. And you'll learn about how to integrate your newfound wisdom into your daily life.
.
Where can You Find a Psychedelic Retreat?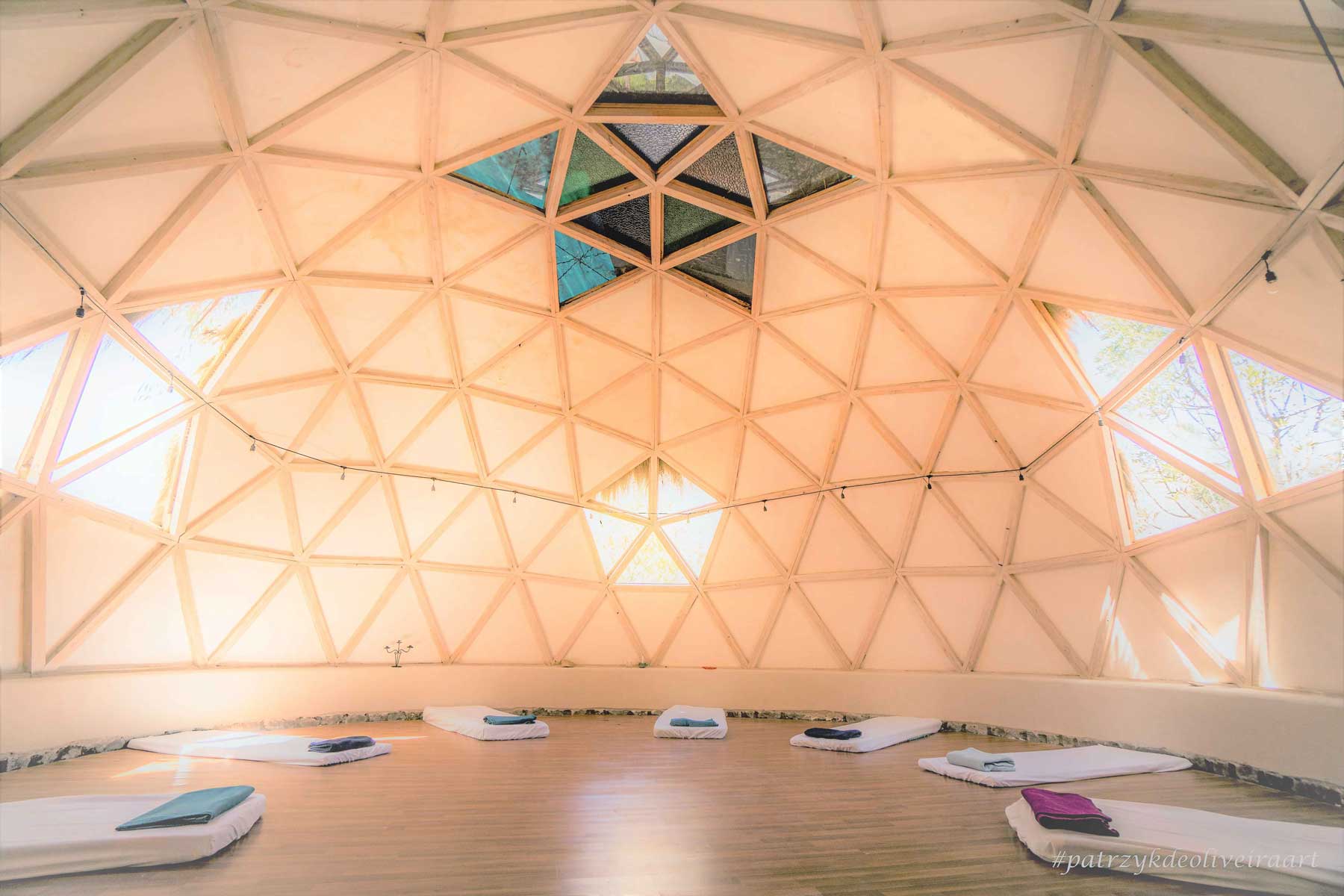 .
In the past, people had to trek all the way over to South and Central America to enjoy a traditional psychedelic experience. But in the last few years, more and more retreats have been popping up in Europe. Especially in the Netherlands, where Magic Truffles are legal. You can also find psychedelic retreats in Spain and Portugal.
.
Always pick a retreat that will meet your needs, to do this, you need to research it thoroughly. The Third Wave and the Goop are great places to start.
.
If you have a serious condition you want to address, choose a clinical retreat that offers full psychological support. Or if you're interested in a more spiritual experience, choose a traditional retreat. And if you're into yoga, you can go on yoga and psychedelic retreats too.
.
Before you book on a retreat, always do your homework first and make sure it has a good reputation. There's a great website, RetreatGuru, where you can find out if the retreat is authentic. And you can also read their reviews. Be cautious about going on retreats where the plant medicine isn't legal because this means the retreat won't be regulated.
.
Conclusion
.
Psychedelic retreats are not about taking recreational drugs, but rather using psychedelics as self-exploratory and therapeutic "plant medicine". It is for those who want to cut through the illusion of selfhood, who want to tear down their emotional barriers.
A word of caution is nevertheless important: as with any alternative healing process, it is important that you get in touch with your doctor so you can get a clear idea of and understand the risks before proceeding. Moreover, psychedelics are illegal in many countries and unregulated in others.
.
Note: If you're suffering from a mental illness and are curious about using psilocybin or any other psychedelic therapy, please consult one of the relevant medical authorities first. Do not self-prescribe, it's vital to have the right support and guidance when using psychedelics as medicine.