What happens at a psychedelic retreat?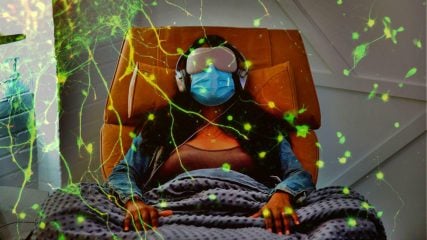 There is no denying it ─ psychedelics are becoming mainstream. This is almost certainly connected to the recent surge of studies that have been revealing the many benefits of psychedelic plants for healing illnesses such as depression and anxiety.
One of the interesting side effects of this popularization is that it has spurred interest in retreats that make use of these substances for healing purposes ─ immersive psychedelic retreat centers are now popping up all over the world.
If you're feeling called to participate in a psychedelic retreat here's a rundown of what to look for and what to expect.
.
What is a Psychedelic Retreat?
.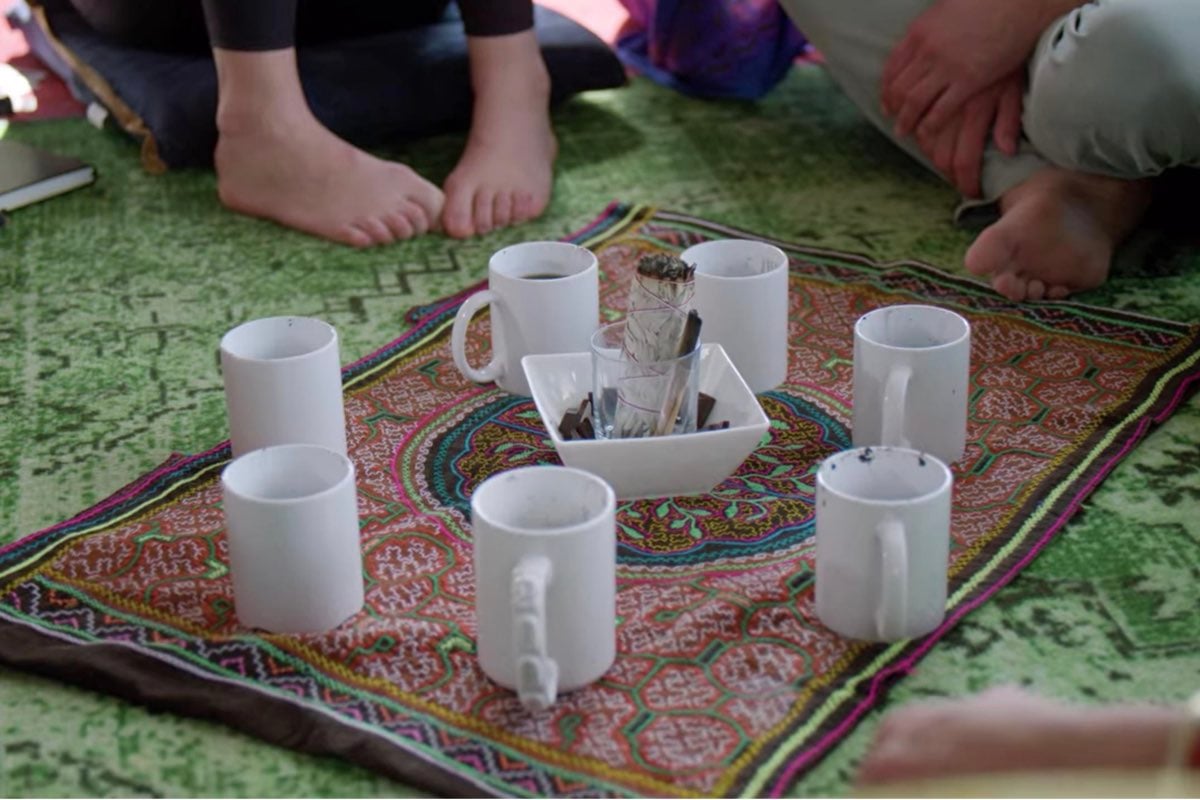 .
Psychedelic retreats are secure, sacred environments that can help you work through limiting beliefs and past experiences by ingestion of carefully measured doses of psychedelic drugs. Professional retreats are led by experienced facilitators who create a safe space where you can feel open and vulnerable enough to work through your issues.
.
The specific plant medicine offered can vary, but most retreats will use a plant such as Ayahuasca, San Pedro, Magic Mushrooms, Ibogaine, Cannabis, or Cacao. In essence, a psychedelic retreat is a place where you can go to expand your conscious awareness and more deeply connect with yourself and (through that) the world around you.
.
Why should you go on a Psychedelic Retreat?
.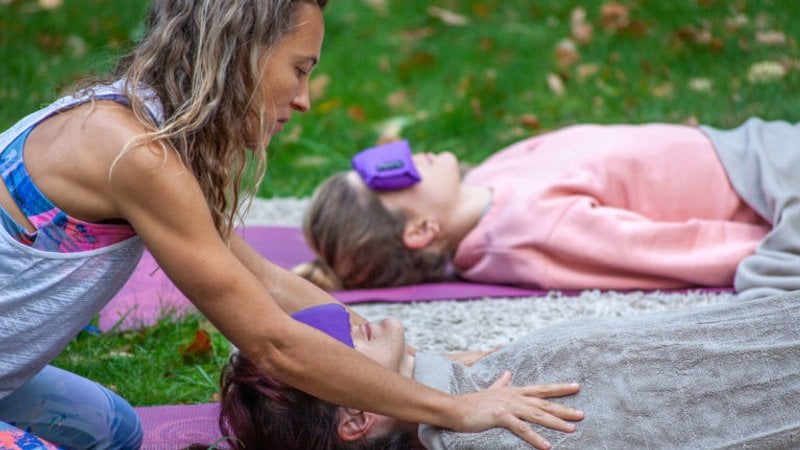 .
A psychedelic retreat or ceremony is a brilliant opportunity to gain a new perspective, and seize the chance to hit pause on your busy life. Retreats can allow unexpected or repressed emotions to unfold and may give you the space to genuinely examine what is no longer serving you. At a retreat, you will have the opportunity to experience plant medicines that can help you along your healing process on a physical, emotional, mental, and spiritual level.
Psychedelic retreats are for those who would like to increase their overall well-being, fuel their spiritual growth, and live a more meaningful life. They ideally offer a supportive environment for this growth to happen. Therapeutic support or 'space holding' is offered during your psychedelic journey and afterward in the form of integration, helping you to make sense of the profound encounter.
It is also a great way to learn about these medicinal plants, as retreats often offer the ideal set and setting where you can feel more comfortable surrendering, knowing that professionals are there in case you need them. Going to a psychedelic retreat can also be a great way to connect with like-minded people on the journey of growth and self-discovery.
.
What to look for in a psychedelic retreat experience
.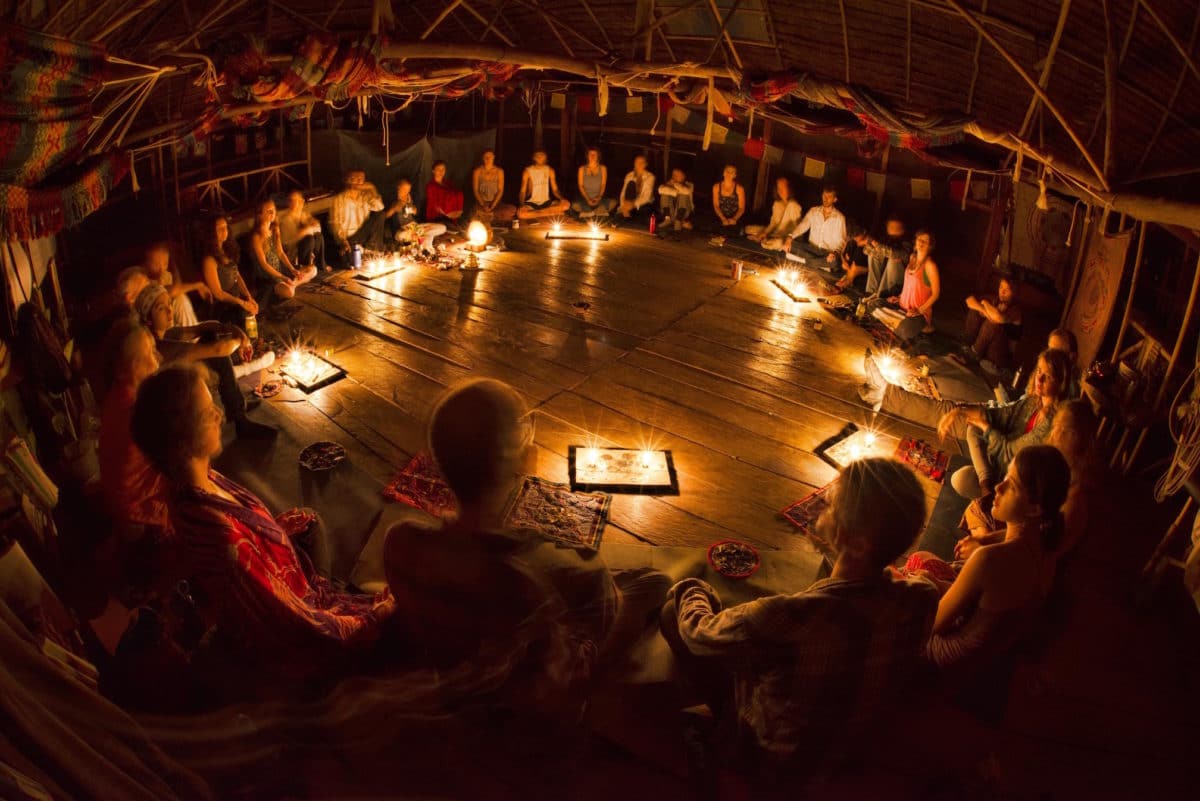 .
The most important part about choosing a retreat center is determining whether it feels safe and resonates with your intentions. A good retreat center often has medical screening and an application process to help make sure you are mentally and medically prepared. There will be a strong emphasis on emotional and psychological integration after the experience.
.9
In order to really reap the benefits of the psychedelic experience it is important that you choose a reliable psychedelic retreat, one that is run by an authentic shaman or healer and that also has a team of co-facilitators to assist throughout the process.
.
What Happens at A Psychedelic Retreat
.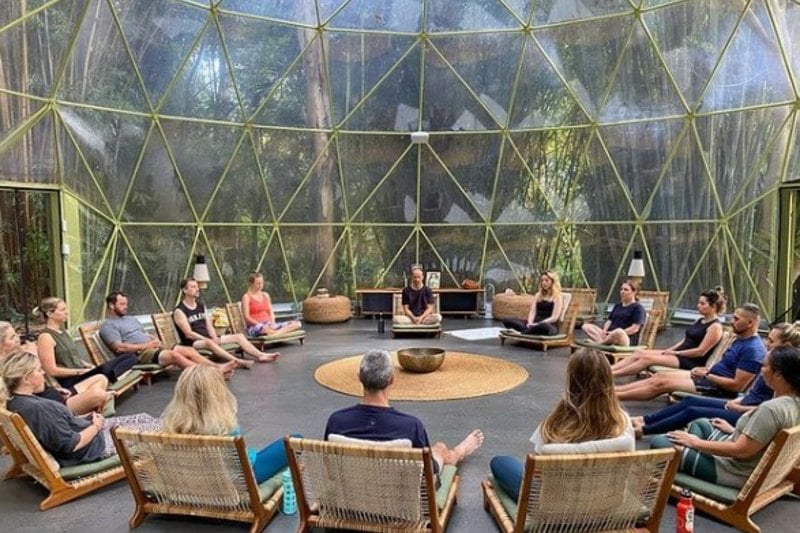 .
You can choose from traditional retreats, set in nature, or more clinical ones in convenient urban locations. Traditional retreats will often involve ceremonies and shamanic rituals such as drumming and a fire pit. There is no alcohol or other substances permitted, beyond the medicines offered at a psychedelic retreat.
.
At the start of the retreat, the people leading the ceremony will make everyone feel at ease by meeting and discussing individual intentions. There can be workshops to help you get a deeper understanding of psychedelic plants. Depending on the retreat, plants may be administered in one ceremony per evening, or you might leave a day in between to help in the integration process. They can last anywhere from two days to two weeks.
.
.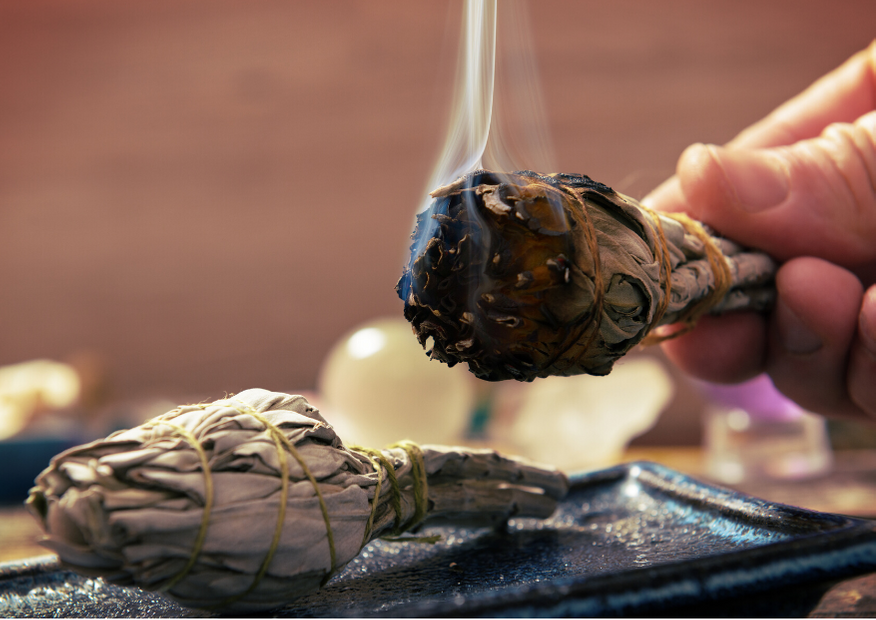 ..
There will be food but it will be light: primarily fruits and veggies, juices, and nuts. Despite having a similar protocol, every ceremony is a uniquely individual experience ─ all those present may experience a completely different set of feelings, emotions, and bodily reactions.
.
.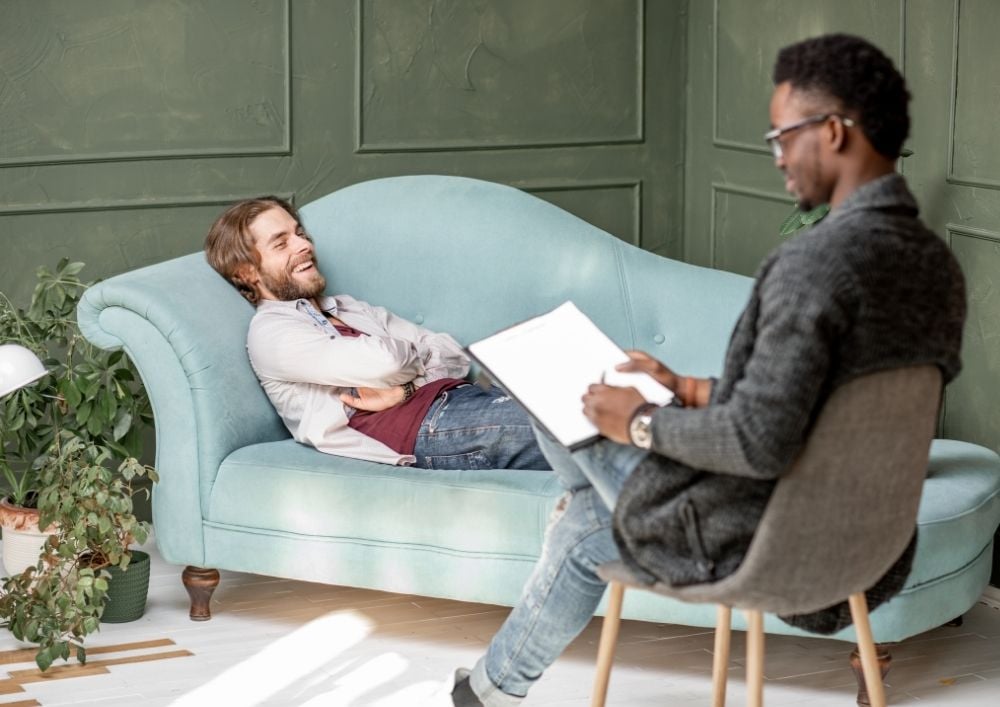 .
The level of psychological support varies between retreats. Some use experienced guides and shamans, others have a whole team of psychologists and doctors on hand for support. At the end of the retreat, you'll be encouraged to reflect on your experience. And you'll learn about how to integrate your newfound wisdom into your daily life.
.
Where can You Find a Psychedelic Retreat?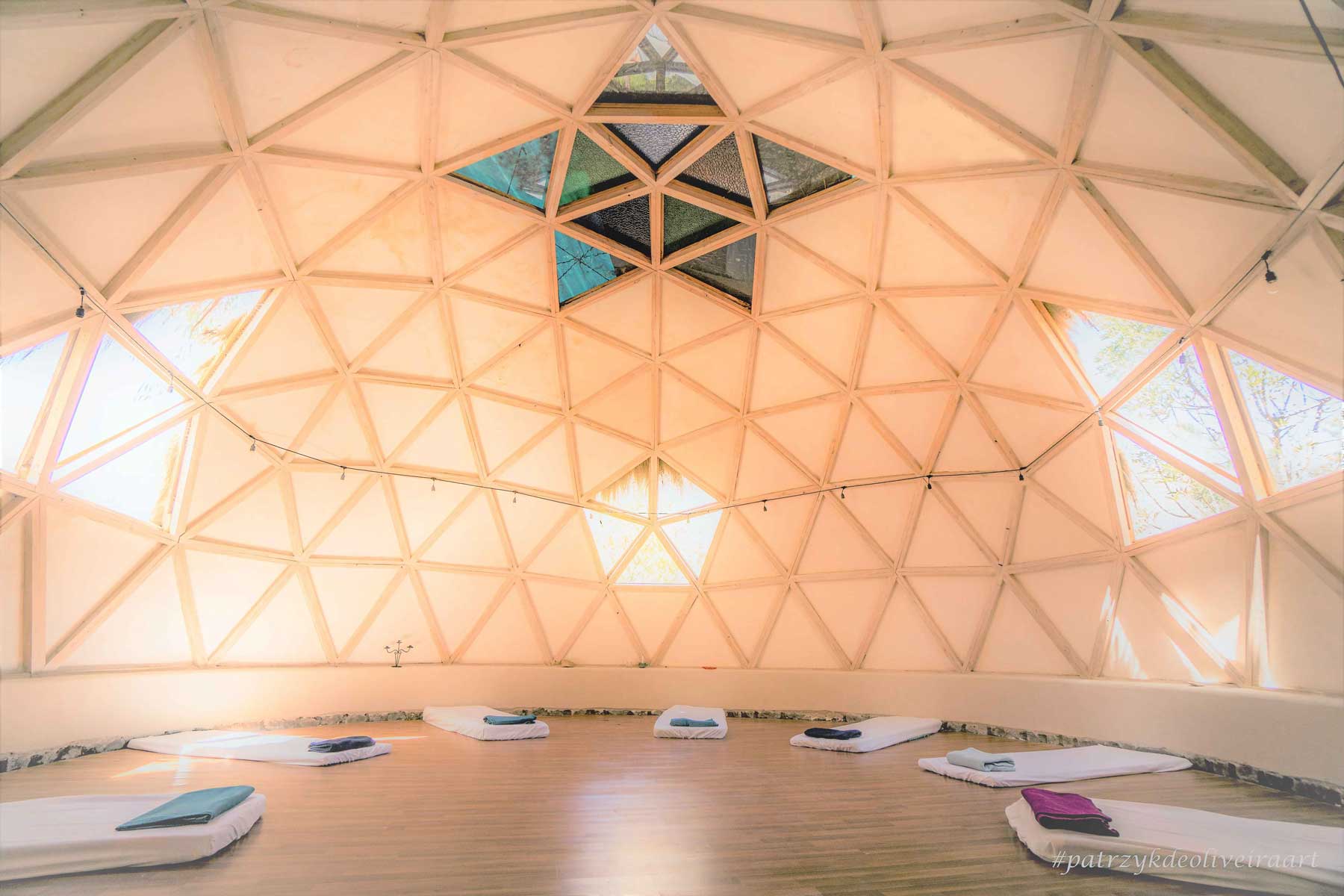 .
In the past, people had to trek all the way over to South and Central America to enjoy a traditional psychedelic experience. But in the last few years, more and more retreats have been popping up in Europe. Especially in the Netherlands, where Magic Truffles are legal. You can also find psychedelic retreats in Spain and Portugal.
.
Always pick a retreat that will meet your needs, to do this, you need to research it thoroughly. The Third Wave and the Goop are great places to start.
.
If you have a serious condition you want to address, choose a clinical retreat that offers full psychological support. Or if you're interested in a more spiritual experience, choose a traditional retreat. And if you're into yoga, you can go on a yoga and psychedelic retreats too.
.
Before you book a retreat, always do your homework first and make sure it has a good reputation. There's a great website, RetreatGuru, where you can find out if the retreat is authentic. And you can also read their reviews. Be cautious about going on retreats where plant medicine isn't legal because this means the retreat won't be regulated.
.
Conclusion
.
Psychedelic retreats are not about taking recreational drugs, but rather using psychedelics as self-exploratory and therapeutic medicine. It is for those who want to improve their quality of life and examine emotions, mental patterns, and belief systems that are no longer serving their growth. At the end of the retreat, you'll be encouraged to reflect on your experience and you'll learn about how to integrate your newfound wisdom into your daily life.
As with any alternative healing process, it is important that you get in touch with your doctor so you can get a clear idea of and understand the risks before proceeding. Make sure to choose a retreat that is reputable and feels safe..
Note: If you're suffering from a mental illness and are curious about using psilocybin or any other psychedelic therapy, please consult one of the relevant medical authorities first. Do not self-prescribe, it's vital to have the right support and guidance when using psychedelics as medicine.