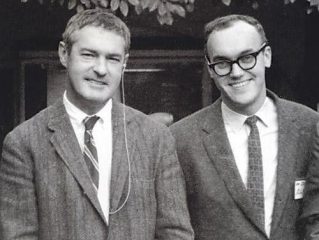 Timothy Leary and Richard Alpert (Ram Dass) were acclaimed Harvard professors turned counter-culture icons. They were two of the major players in the 60's psychedelic scene. And they ignited the counterculture by passionately promoting, consuming, and researching psychedelics. Let's look at these two psychedelic legends that are Timothy Leary and Ram Dass.
.
Who are Timothy Leary and Richard Alpert?
.
In the 1950s in America, Timothy Leary and Richard Alpert were aspiring academics with doctorates in Psychology. They were individually showing lots of prominence in their field. So, in 1960, they both found themselves working as Harvard professors. This is where they met and forged a legendary partnership.
.
Early in his Harvard days, Leary went to Mexico where he tried magic mushrooms. He was blown away by them and said that he "learned more about the mind in 4 hours on mushrooms than he had in 15 years of academic study".
.
He decided to use his research license from Harvard to find out more about psilocybin, the active ingredient in magic mushrooms, and what it could do to the mind. And he enrolled Richard Alpert as his research partner.
.
What did they do for Psychedelics?
.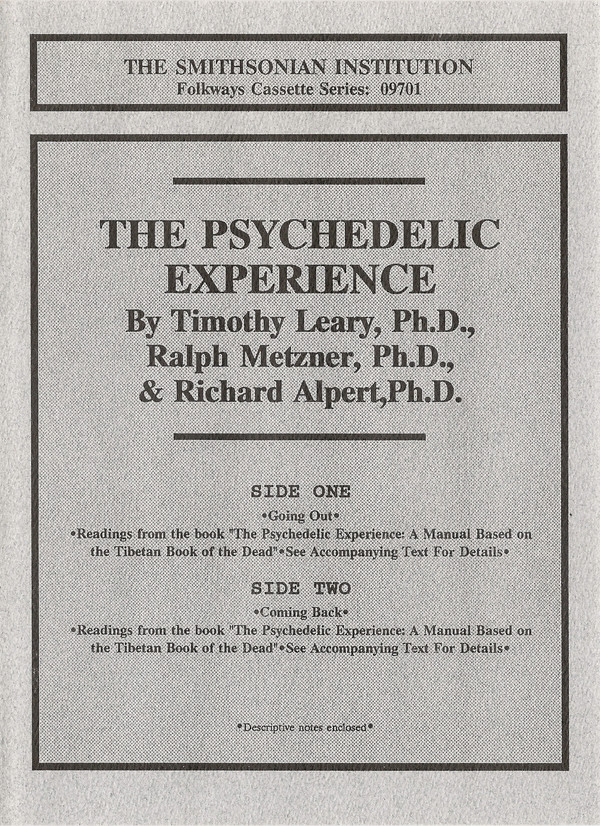 .
Together Timothy Leary and Richard Alpert embarked on the Harvard Psilocybin experiment. And this basically involved giving doses of psilocybin to as many people as they could. Over two years's the documented the psilocybin experiences of professors, graduate students, artists, and creatives.
-
During this time, They also carried out the Good Friday and the Concord Prison Experiments. And they wrote a book called "The Psychedelic Experience: A Manual Based on the Tibetan Book of the Dead". From which Leary developed his ideas about set and setting.
.
Unconventional Professors
,

..
However, Alpert's and Leary's experiments weren't very conventional. They were both regularly taking psilocybin. And this resulted in Leary shifting his focus to "turning on" as many people as he could to psilocybin. Rather than concentrating on serious academic study.
-
Obviously, Harvard wasn't happy with this unconventional behavior from their professors. And eventually, Leary and Alpert were sacked. This made front-page news and the mainstream population of the USA was introduced to the term "psychedelics".
.
Millbrook House
,
.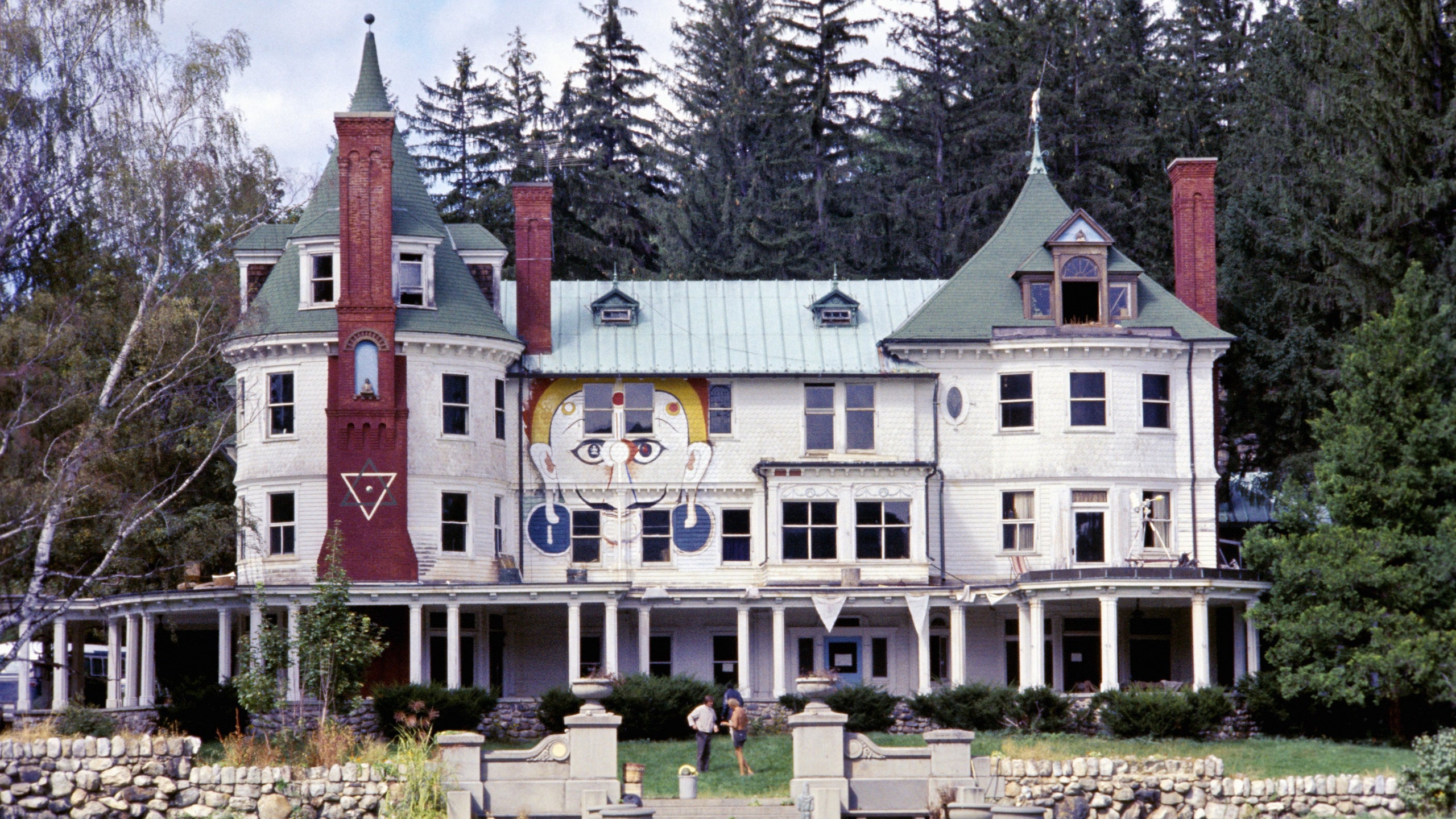 .
When they left Harvard in 1963, Leary and Alpert moved into the Millbrook House, a huge mansion they rented for a dollar a year from one of their wealthy supporters. Life at the house was that of a community and they continued with their experiments with psilocybin and a new mind-altering drug, LSD.
.
The Millbrook House experiment lasted five years but eventually, it turned into a crazy psychedelic circus. They started getting raided a lot and Alpert's and Leary's relationship became strained. So in 1967, Richard Alpert traveled to India to find his independence. While Leary remained in the USA and continued to be a loud, outspoken advocate of psychedelics.
..
The Legacy of Timothy Leary
.
.
.
Leary made it his mission to tell the world about these new magical wonder drugs. He wanted people to lose their minds and shake up the system. He even testified to congress appealing for psychedelics to be used as medicine. But the American government found his ideas threatening. He ended up on the CIA watch list, and Richard Nixon called him the most dangerous man in America.
.
Leary eventually got arrested for cannabis possession and was put in jail in 1970. He managed to escape, but he was recaptured in 1973. In jail, he was kept in solitary confinement and was regularly drugged. He was facing thirty years inside, so he became an informant to have his sentence reduced. After his release in 1976, he had to go into witness protection.
.
In his later years, Leary continued to write books and do talks about psychedelics. He died in 1996 in California and he'll always be known as the self-proclaimed "high priest of psychedelics".
.
The Legacy of Ram Dass
.
.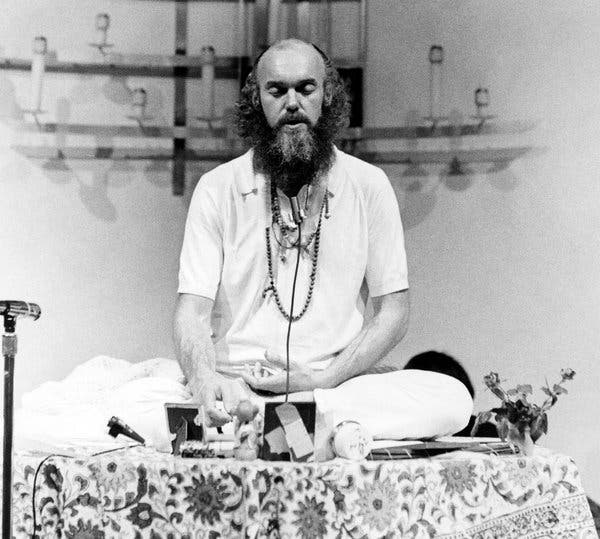 .
During his visit to India, Richard Alpert discovered a different way to alter his mind and conciseness in the form of unconditional love, yoga, and meditation. Here he met his Guru, Marahajji, who christened him, Ram Dass. Which means servant of God. After this, Marahajji told Ram Dass to go back to the USA to practice his spirituality.
.
When Ram Dass returned to America, he immediately picked up a following of spiritually hungry people. They would practice yoga and meditation together and Ram Dass became a bridge between eastern and western spirituality. And his book "Be Here Now" became a bible among the counter culture.
.
Ram Dass devoted his life to spirituality, he explored many different meditation techniques including devotional yoga and Zen Buddhism. But his main goal was to help people who were dying. He gave many talks on the subject to help people accept death rather than fear it.
.
So when Timothy Leary was diagnosed with terminal cancer in 1995, he called upon his friend to help him through the dying process. This is all beautifully documented in the film "dying to know". Ram Dass followed his friend out into the cosmic universe in 2019 When he died at home in Hawaii.
.
Conclusion
.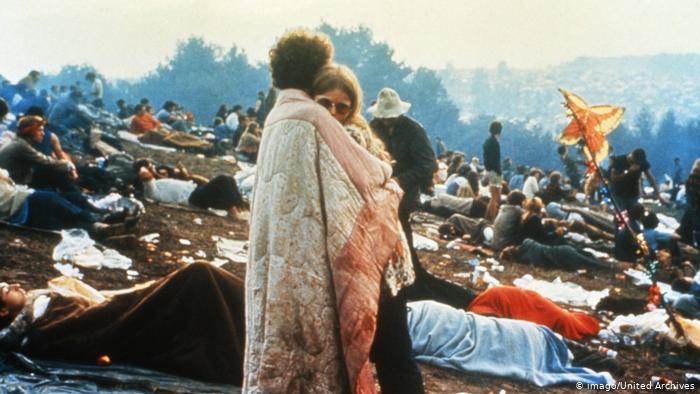 .
Ram Dass and Timothy Leary created a big splash in American society during the sixties. And the ripples created a whole new social era and inspired a new generation of free thinkers. Without them, the swinging sixties might never have happened, and psilocybin research may never have gone mainstream.
.
Note: If you're suffering from a mental illness and are curious about using psilocybin or any other psychedelic therapy, please consult one of the relevant medical authorities first. Do not self-prescribe, it's vital to have the right support and guidance when using psychedelics as medicine.