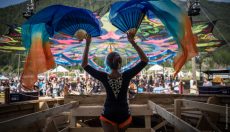 What do you know about "trip levels"? It's the name with which Psychonauts rank the psychedelic experience produced by magic mushrooms. It's a thoroughly well-accepted classification that will help you plan your trip. There are 5 trip levels, 6 if you count microdosing. Let's start trippin'
.
Before we get started, some legal considerations:
Disclaimer: Psilocybin mushrooms are potentially illegal substances, and we do not encourage or condone the use of this substance where it is against the law. However, we accept that illegal drug use occurs, and believe that offering responsible harm reduction information is imperative to keeping people safe. For that reason, this guide is designed to ensure the safety of those who decide to use the substance. We do not encourage using this drug outside of a legal or traditional context.
Magic Mushrooms trip levels
It's important to keep in mind that not all magic mushrooms have the same strength level.
This is because the concentration of active substances such as psilocybin can variate. in part because of the typology of the cubensis , not all cubensis strains are the same. But also because growing and storage conditions can influence psilocybin concentration, therefore, the kind of trip can variate.
Nevertheless, these trip levels are a good ''rule of thumb'' that can help you make sense out of the experience.
Level 0: Microdosing
Recommended dosage: 0.2g to0.5 g.
A microdose is a sub-perceptualamount of muhsrooms. Take this every 2-3 days, it can boost creativitie and do a lot more.
Not really what you can call tripping on mushrooms, if this occurs on a micro dose you are not micro dosing. Take less!
Read our Psilocybin Microdosing User Guide
Trip Level 1 :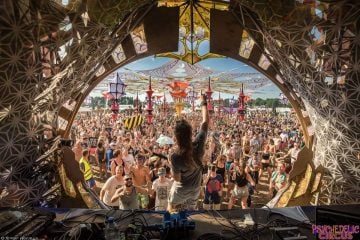 .Recommended dosage: 0.8g to 1g.
This is the basic level, excellent to get to know and lose the fear of the substance, perfect level to start.
The effects are mild. Feels like being high on weed. You could have mild visual enhancements (i.e.: colors looking brighter) or some sound distortion, but these will be very Subtle. This is the perfect trip if want to go to a party, a concert or dance all night long.
.
Trip Level 2:
.
.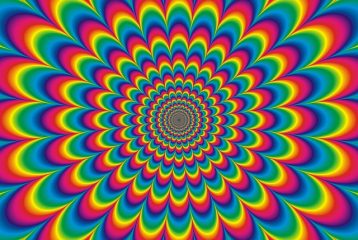 .
Recommended dosage to reach this level: 1g to 1.5g
Consistent sensorial accentuation, colors become brighter. Visual and auditory hallucinations, things start to move, to take life, you could see geometrical forms, colors, even with your eyes closed. It will be harder to concentrate and communicate and you will notice an increase in creativity along with an enhanced sensation lightness and euphoria.
.
Trip Level 3
.
.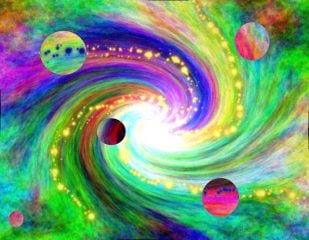 .
Recommended dosage: 1.5 to 2.5g.
This level is where visual hallucinations along with the appearance of patterns and fractals will be evident. Surface become shiny and moving. Your field of depth is altered. Distortions in the aptitude to measure the passage of time, this is when a moment will feel like an eternity.
.
Level 4
.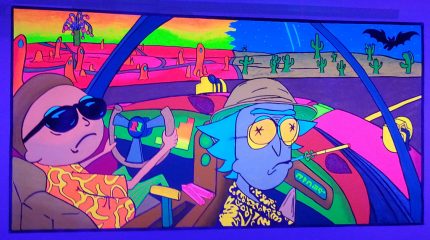 .
Recommended dosage: 2.5 to 3.5 g.
Strong hallucinations can take over you: shapes, contours, and colors will mix together. There will be some moments when you will lose touch reality. Appearance of non-existent objects or characters. Time does not exist anymore, it's not even a subject matter. Your senses get mixed up. The duplicity of identity and out-body experiences.
.
Level 5
.
.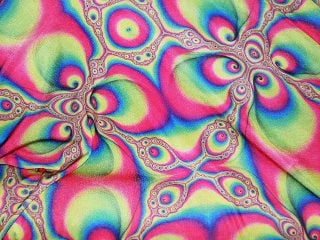 .
Dosage: Anywhere from 3.5 to 5 g.
Total loss of contact with reality. Intense hallucinations. Great distortion of the perception of the space and time. Disappearance of the logical and known perception of the reality. Great introspection and loss of identity. Sensitive, emotional and personal experiences impossible to describe once the psychedelic experience ends.
You can read a complete level 5 trip report here.
.
Warning
.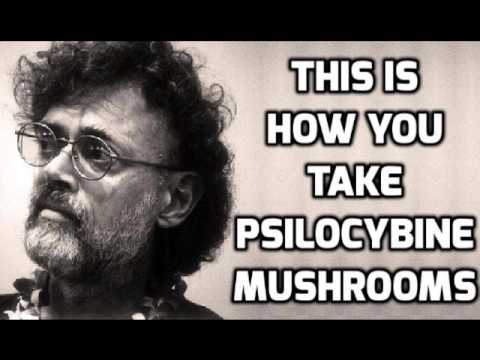 .
Levels 4 and 5 are recommended for experienced psychonauts. If you are not used to the psychedelic experience we strongly recommend that you pass through each of the levels at different moments (at least with one month in between each experience)
Don't view this as a competition, there is no prize for reaching top levels, this is something that you will feel, so no rushing is necessary. Some people never go over the second or third levels, and that is fine. Always do things in moderation and responsibility.
As is the case with all medicine the earth has given us, it is important to show respect and refrain from abusing the amazing power that Psilocybe Cubensis possess. This is why we have created the Responsible Use Section, take a look,
We also recommend you take a look at the 9 Steps to have an Amazing Magic Mushroom Trip
Have a safe and insightful psychedelic experience.