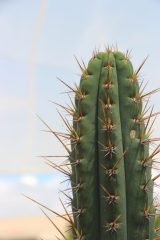 Magic Mushrooms are not alone in the world of sacred herbs. Nature has kindly provided us with many psychedelic treats. There are plenty of plants, herbs, roots, and even cacti out there that will alter your mind. In this blog post, we are going to take a closer look at psychedelic cacti and their benefits. Want to know more? Take a look at our Magic Mushrooms Shop guide to psychedelic cactuses.
.
What Are Psychedelic Cacti?
.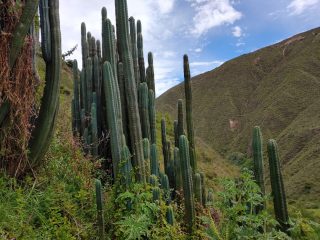 .
Some cactuses contain 3, 4 and 5 trimethoxyphenethylamine, also known as mescaline, which is psychoactive. For thousands of years, Native American and South American cultures have used psychedelic cacti for spiritual and healing purposes under the guidance of a shaman.
.
The effects of psychedelic cacti are very similar to psilocybin, LSD, DMT, and ayahuasca, but cactus trips can last a lot longer - up to 16 hours.
.
Lots of cacti contain mescaline, but only in small quantities, and you have to take a whole load of them to get you high.
.
However, two cacti, in particular, San Pedro and Peyote, have very high concentrations of mescaline.
.
Peyote
.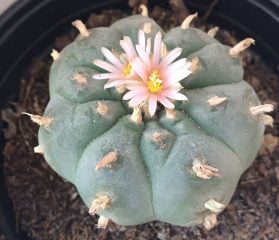 .
Peyote or Lophophora Williamsii is the strongest psychedelic cactus, and it contains between 1 and 6 percent mescaline. It's native to Central Mexico and Northern Texas and became famous in the 1960s through Carlos Casteneda and the Teachings of Don Juan.
.
Peyote is a small, fat, stubby cactus with white tufts instead of spines and is usually greeny-blue or grey-colored. Using peyote can be controversial because it's slow-growing and endangered.
.
Moreover, local communities were banned from using their sacred medicinal cactus for many years and they firmly believe it should only be used according to their rituals. If you want to try peyote, get it from a sustainable source or take San Pedro instead.
..
San Pedro
.
.
San Pedro is also known as Trichocereus, Pachinoi, or Hachuma by the locals - which means "to cut the head off". San Pedro is native to the Peruvian Andes, where locals have used it ritualistically for between 3000 - 8000 years.
.
The Spanish invaders rechristened the plant, San Pedro, after Saint Peter, who guards the gates of heaven.
.
San Pedro contains between 0,3 and 1.3 percent of mescaline. It's a tall green cactus that can grow up to 4 meters high, and it usually has between 4 and 7 ridges in its trunk. San Pedro is a heart opener, and it can be less intense than other psychedelics.
Read more about the San Pedro and how to use San Pedro Cacti
l
What are the Benefits of Psychedelic Cacti?
.

.
Unlike psilocybin, LSD, and other psychedelics, mescaline hasn't been through many scientific studies. However, according to accounts from their traditional communities, we can assume the beneficial effects are similar to other psychedelics.
.
Psychedelic cacti are thought to help grow and heal - physically and spiritually, they are also known to boost your mood and creativity.
.
Preliminary studies suggest mescaline can help with drug, alcohol addiction, anxiety, depression, and PTSD. One study showed that long-term use won't cause mental health problems, and overall they're physically safe.
.
Psychedelic Couples Therapy
.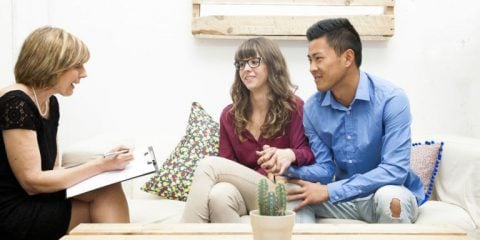 .
San Pedro and Peyote are often used in psychedelic couples therapy under the guidance of a moderator. Psychedelic therapy is good for couples that have become unaligned or stuck in unhealthy or destructive narratives.
.
Mescaline is a powerful empathogen, so it makes you more empathetic to your partner and respectful of their opinions.
..
When you take mescaline as a couple, it can be easier to let go of past traumas and grudges. It can also give you more sensitivity, compassion, and understanding for each other.
.
Psychedelic therapy also makes you more engaged, emotionally responsive, and comfortable talking openly. Overall, this leads to feelings of deep connection and intimacy.
.
How do you take Psychedelic Cacti?
.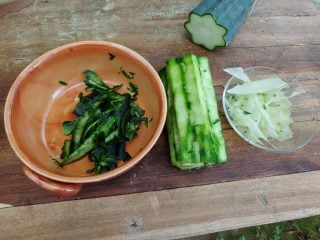 -
You can take them as extracts, eat them fresh, dried, ground up in pills, or as a special tea or brew.
Extracts usually work the fastest, but it can take 1 to 2 hours for the effects to kick in. Make sure you take them in the correct set and setting - and be aware you might purge if you drink tea or reductions.
There are a couple of ways to extract mescaline from the cacti read more about the two extraction methods that are most common to do this.
-
As a rough guide, you should take 100mg for a light trip, 350mg for a moderate one and 500mg for a powerful experience. You can even microdose cacti. However, you shouldn't take psychedelic cacti if you have liver problems, mental health issues, or if you're on medication.
https://www.magic-mushrooms-shop.com/en/blog/how-to-take-peyote
.
Can you grow Psychedelic Cacti?
.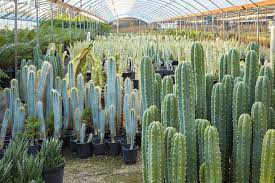 .
It's pretty easy to grow your own cacti without specialist equipment. You can grow them from seeds or as a cutting from another plant. Cacti generally need a warm, tropical climate when they're starting off, so if you live in a cool place, you might have to keep them inside under a propagator until they're older.
.
Are San Pedro and Peyote Legal?
.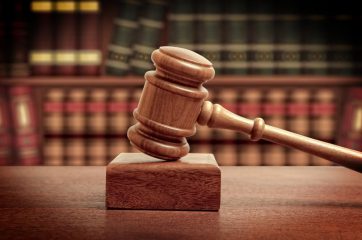 .
The legal status of psychoactive cacti varies in each country. In some places, cacti are totally illegal, while in others, growing them is legal but consuming them isn't. In the USA, Mexico and South America, psychedelic cacti are legal, but only for religious purposes. Before you purchase, grow or consume psychoactive cactus, always check their legal status in your area.
.
Conclusion
.
The most popular psychedelic cactus are Peyote and San Pedro because they contain the highest concentrations of mescaline. There's not much research about mescaline, but potentially it has the same physical and mental health benefits as other psychedelics.
.
If you want to try out psychedelic cacti, always start off with a low dose and work your way up. Most importantly, just like with all hallucinogens, always take psychedelic cacti in the correct set and setting.
.
Note: If you're suffering from a mental illness and are curious about using psilocybin or any other psychedelic therapy, please consult one of the relevant medical authorities first. Do not self-prescribe, it's vital to have the right support and guidance when using psychedelics as medicine.