All about Psychedelic Cacti
Magic mushrooms are not alone in the world of sacred plants and environmental entheogens ─ nature has kindly provided us with many psychedelic treats. There are plenty of plants, herbs, roots, and even cacti that contain psychoactive compounds which will alter your mind and shift your consciousness. In this blog post, we are going to take a closer look at psychedelic cacti and their many benefits.
.
What Are Psychedelic Cacti?
.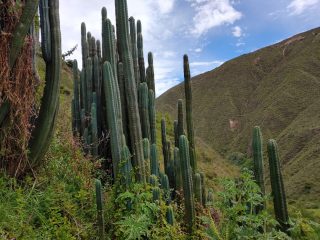 .
Psychedelic cacti are a naturally occurring source of phenethylamine compounds. The infamous psychoactive alkaloid called mescaline is perhaps the most well-known member of this family (scientifically referred to as 3, 4 and 5 trimethoxyphenethylamine).
The consumption of sacred cacti traces back thousands of years; indigenous people from Mexico, South, Central, and North America have traditionally used these plants for spiritual and healing purposes under the guidance of a shaman or curandero (healer). Two cacti, in particular, are most widely recognized: San Pedro and Peyote. Both have very high concentrations of mescaline and both are commonly in ritualistic ways.
.
Peyote
.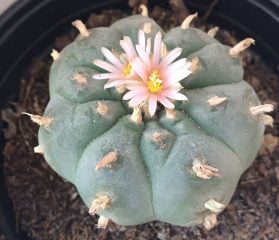 .
Peyote or Lophophora williamsii is the most well-known psychoactive cactus and also the strongest, containing between 1 and 6 percent mescaline. It is native to Central Mexico and Texas and is usually found in limestone desert or desert-shrub regions. Peyote became popularized in the 1960s thanks in part to Carlos Casteneda's book Teachings of Don Juan.
.
Peyote is a small, fat, stubby cactus with white tufts instead of spines and is usually greeny-blue or grey-colored. The name derives from a word in the language of the ancient Aztecs and means something like white or wooly (which refers to these unique white tufts of hair). Archeologists have found evidence of the use of the peyote cactus by Native Americans dating as far back as 5,700 years ago!
..
There are many ways to consume peyote ─ as a tea, boiled down and put into capsules, or simply chewed. However, using the consumption of peyote can be a controversial topic because it is slow-growing and endangered ─ tourism, agriculture, urbanization, and federal laws have all contributed to its threatened status. The conversation is also a political one, as indigenous communities were banned from using their sacred medicinal cactus for many years despite it being deeply tied to ancient religious practices and cultural traditions.
.
For these reasons and more, many psychedelic connoisseurs suggest trying San Pedro if you are seeking a sacred experience with cacti.
.
San Pedro
.
.
The name San Pedro refers to a few different types of Trichocereus cacti; one of the most popular is the Trichocereus pachanoi (often just called Pachanoi). Huachuma (pronounced whock-uma) is the native name for San Pedro which means "to cut the head off" but Spanish invaders rechristened the plant, San Pedro, after Saint Peter who guards the gates of heaven.
.
San Pedro contains between 0.3 and 1.3 percent mescaline. It's a tall green cactus that can grow up to 4 meters high and usually has between 7 and 9 distinct ridges on its trunk. San Pedro is said to be a heart opener and can be less intense than other psychedelics.
.
Read more about San Pedro and how to use San Pedro Cacti.l
l
What are the Benefits of Psychedelic Cacti?
.

.
Unlike psilocybin, LSD, and other psychedelics, mescaline hasn't been through many scientific studies. However, according to accounts from traditional communities and anecdotal evidence, the healing benefits of cacti are very similar to other psychedelics. The hallucinogenic effects of psychedelic cacti are also comparable to psilocybin, LSD, DMT, and ayahuasca, but cactus trips can last a lot longer ─ up to 16 hours.
.
Psychedelic cacti are thought to help one grow and heal both physically and spiritually. They are also known to boost your mood and creativity. Preliminary studies suggest mescaline can help with drug, alcohol addiction, anxiety, depression, and PTSD. One study showed that long-term use won't cause mental health problems, and overall they're considered physically safe and non-addictive.
.
Psychedelic Couples Therapy, San Pedro and Peyote
.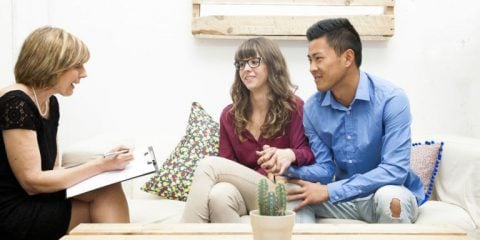 .
San Pedro and Peyote are often used in psychedelic couples therapy under the guidance of a moderator. Psychedelic therapy is good for couples that have become unaligned or stuck in unhealthy or destructive narratives.
.
Mescaline is a powerful empathogen, so it makes you more empathetic to your partner and respectful of their opinions.
..
When you take mescaline as a couple, it can be easier to let go of past traumas and grudges. It can also give you more sensitivity, compassion, and understanding for each other.
.
Psychedelic therapy also makes you more engaged, emotionally responsive, and comfortable talking openly. Overall, this leads to feelings of deep connection and intimacy.
.
How do you take Psychedelic Cacti?
.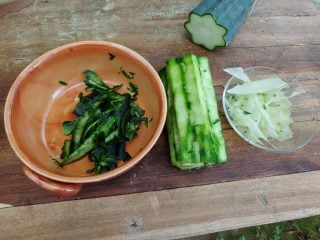 -
You can take psychedelic cacti as extracts, eat them fresh, dried, ground up, and put them into capsules, or as a special tea or brew.
-
Extracts usually work the fastest, but still can take 1 to 2 hours for the effects to kick in. Eating dried cactus chips or a reduction will take a bit longer. As with all psychedelics, it is important to consume them in the correct set and setting and be aware that you might purge, especially if you drink tea or reductions.
-
There are several ways to extract mescaline from the cacti. Read more about the two extraction methods that are most common to do this. You can also read more about consuming peyote here.
-
As a rough guide, you can take 100mg for a light trip, 350mg for a moderate one and 500mg for a powerful experience. However this is a very general estimate, and individuals can and will react differently to the same dosage. Potency also varies depending on various factors, like where the plant is coming from and when it was harvested. This is why it is important to start with lower dosages at first.
-
You should avoid taking psychedelic cacti if you have liver problems, mental health issues or are taking medication.
.
Can you grow Psychedelic Cacti?
.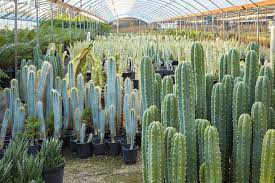 .
It's fairly easy to grow your own cacti without specialist equipment. All mescaline cacti can be grown from seeds or as a cutting from another plant. Cacti generally need a warm, tropical climate when they're starting off, so if you live in a cool place, you might have to keep them inside under a propagator until they're older.
.
Are San Pedro and Peyote Legal?
.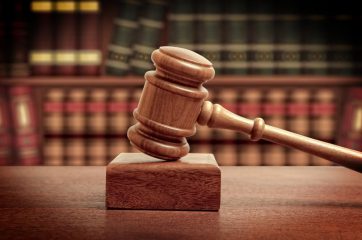 .
The legal status of psychoactive cacti varies from country to country. In some places, cacti are totally illegal, while in others, growing them is legal but consuming them isn't. In the USA, Mexico, and South America, psychedelic cacti are legal, but only for religious purposes. Before you purchase, grow or consume psychoactive cactus, always check their legal status in your area.
.
Conclusion
.
The most popular psychedelic cactus are Peyote and San Pedro because they contain the highest concentrations of mescaline and have been used for centuries for traditional healing. There's not much scientific research about mescaline, but potentially it has the same physical and mental health benefits as other psychedelics.
.
If you want to try out psychedelic cacti, always start off with a low dose and work your way up. Most importantly, just like with all other hallucinogens, always take psychedelic cacti in the correct set and setting.
.
Want to know more? Take a look at our Magic Mushrooms Shop guide to psychedelic cactuses
.
Note: If you're suffering from a mental illness and are curious about using psilocybin or any other psychedelic therapy, please consult one of the relevant medical authorities first. Do not self-prescribe, it's vital to have the right support and guidance when using psychedelics as medicine.