What is Microdosing?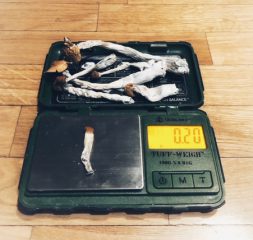 .
Microdosing is a term you'll hear and read a lot about these days. The practice of taking small amounts of psilocybin was launched into the mainstream by the tech community over at Silicon Valley. But what is microdosing ?
Since the practice has become prolific within all levels of society and within many different professions, it is not only the artistic and creative circles who seem to be the most vocal about the benefit of microdosing.
But what do we actually know about microdosing?
Does it really help fight depression and let you explore your mind and consciousness? Where did it come from and what are the effects? What does science say about it all?
We'll answer all of those questions for you below.
What is Microdosing?
.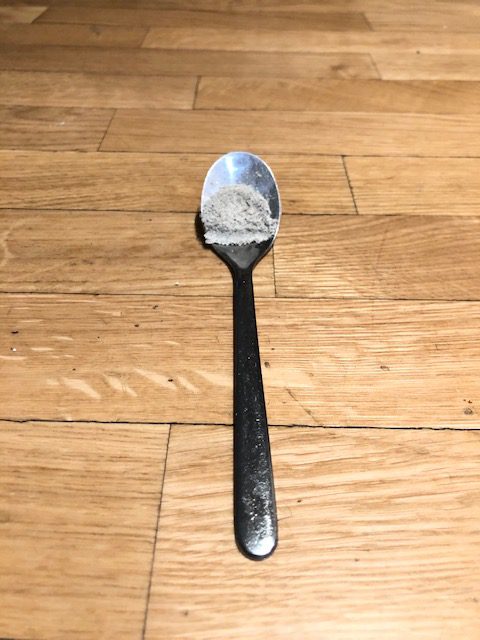 .
Microdosing literally means to take a tiny (micro) dose of a substance. So small that its sub-perceptual, meaning you won't physically notice it. In short, you won't be tripping.
The term usually refers to psychedelic compounds such as psilocybin, an active ingredient in magic mushrooms.
The same notion of ''tiny'' applies to LSD. Both have an almost identical effect when taken in a microform. It doesn't cause hallucinations or impairs your daily functioning. It could even be compared to taking a food supplement.
There are many personal reports describing how taking small doses of psilocybin can improve your daily live and even help to deal with depression and anxiety. Recent studies show promising results.
Today there are more and more people that want to know about the health benefits of magic mushrooms and as that happens, the question "what is microdosing ? " is not so uncommon.
.
Where did microdosing come from?
.
As proposed by Terrence Mckenna in his stoned ape theory, it is quite possible that even our earliest ancestors were experimenting with the beneficial uses of magic mushrooms. This idea is backed by famous psilocybin mycologist Paul Stamets, on the 2017 Psychedelic Science summit.
The father of LSD, Albert Hoffman is thought to have taken small daily amounts of his creation, but it was James Fadiman who coined the phrase "microdosing" in his book The Psychedelic Explorers Guide.
Published in 2011, the book brings together numerous accounts of personal experiences of microdosing and its positive effects. He is leading the way in current research and invites people to contribute their personal accounts to his ongoing studies.
If Fadiman brought the practice into the open, then it was the tech geniuses at Silicon Valley that made it a global trend. In 2015, they openly admitted using small doses of psilocybin and credited it with a surge in creativity and innovation within their community.
.
What happens when you microdose?
.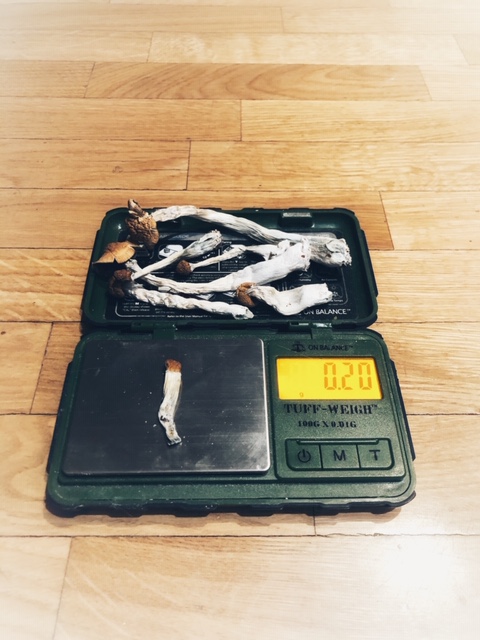 Studies show that brain activity dramatically changes when under the influence of a high dose of psilocybin or LSD.
Our brain networks, or neurons, create new pathways, linking parts of the brain that wouldn't usually communicate so fluidly. It disrupts negative emotional cycles and enables a wider perspective of the world and a deep connection to everything in it.
Over at The Multidisciplinary Association of Psychedelic Studies (MAPS), they've produced many amazing reports of psilocybin helping people to overcome issues such as treatment-resistant depression and post-traumatic stress disorder (PTSD)
Taking a large amount of this magic mushrooms can have an intense effect, so this is where microdosing comes in to play. It's though that by taking a very small dose of 0.2g, as opposed to a recreational dose of 2g (dried weight), replicates on a small scale, the impressive brain activity induced by a full dose or trip.
Microdosers claim that taking small amounts increases creativity, stirs inspiration, improves problem-solving skills and keeps procrastination at bay. People report feeling more empathetic, which naturally enhances personal and professional relationships.
There are also reports of people making more positive lifestyle choices such as eating healthier, exercising more and cutting down on alcohol, caffeine, and tobacco. Even professional athletes are claiming that microdosing enhances their physical shape and performance.
.
What does science say?
.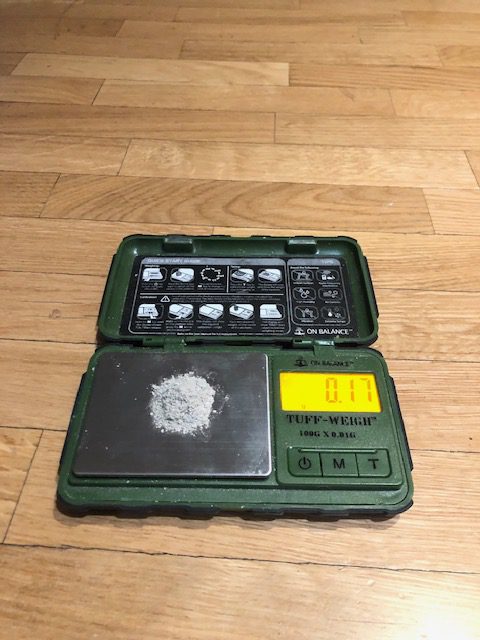 Research into psychedelics has been heavily neglected since the Americans launched a "war on drugs" in 1971.
For many decades, scientists have fought for the right to research and investigate these therapeutic substances. Fortunately, in the past year, there's been a "Psychedelic Renaissance" and legality and funding has become widely available in this field.
Last April, Imperial College London opened its Centre for Psychedelic Research, followed in December by The Johns Hopkins Centre for Psychedelic and Consciousness Research. Clinical studies into the effects of microdosing are still in the very early stages, however, the results coming in are largely positive.
Psilocybin seems to have no adverse physical effects, unlike the list of side effects and warnings that come with paracetamol. On a mental level, it comes down to individual responses. Although taking small amounts can help with depression, it can amplify anxiety or other underlying conditions so caution must be taken in these circumstances.
Research indicates that we are off to a good start, nevertheless, there's a long way to go before it can provide solid evidence.
.
Conclusion
.
It's an exciting time to be alive when it comes to discovering the mind, consciousness, and the way they interlink.
Psychedelic substances are a key tool in this research and It's never been so safe and easy to discover the potentially life-changing benefits of microdosing. If your curious about trying it, information about the practice is plentiful.
You can start by checking out our Microdosing section where you will find all you need to get started with your microdosing program. You can even find our microdosing strips that simplify the whole process and give precise doses. If you
It seems like the biggest risk, in fact, is that psilocybin is illegal in some countries so It's important that you check the laws in your area before deciding to start on that course.
The psychedelic revolution has subtly begun as the world discovers the life enrichment that can be found through microdosing.