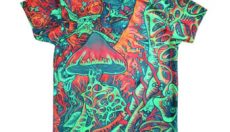 Crazy colors, creative designs and weird pictures! The Magic Mushroom Shop is going to show you the best clothes out there. Last time, we took a look at some headwear and hoodies. Today, we're going to take a look at the top 10 psychedelic t-shirts out there!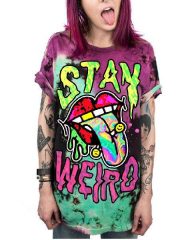 Ya haven't heard? Weird is the new cool!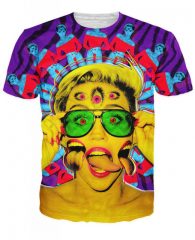 Miley and psychedelics. Good combo!

I'm always down for a magic mushroom t shirt :).

Need I say more? It's just awesome!

For all the creatives out there.

Beautiful colors.

This looks like a trip I once had :O.

Classic!

Classic x 2!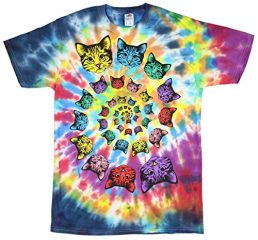 Cats and psychedelics. What's not to love ;)!
More psychedelic fashion?
Did you like the psychedelic t-shirts? Stay tuned! Next time we're going to take a look at the coolest pants in this Top 10 Psychedelic Fashion Series.