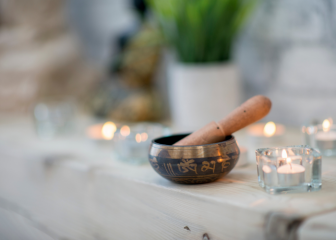 Meditation dates back to as early as 5,000 BCE, and it began to be of interest in the West in the 1700s, and it began to be seriously studied for its medical benefits in the 1960s. Meditation can bring about strong positive changes in your life, as do magic mushrooms. So, it's no surprise that more and more people are using meditation alongside magic mushrooms to enhance their health and wellbeing.
.
What is Meditation?
.
..
Meditation is a very personal experience that is different for everyone. Most of the time, meditation involves lying or sitting in a comfortable posture while you focus on your breathing. A meditative state means being totally present and focused at the moment, so being creative or going for a walk in a beautiful place can also be a meditative experience. There are many meditation techniques, you simply need to find the one that works for you.
..
Meditating can increase your self-awareness and help you take control of your unconscious thought patterns. Through meditation, you can become more aware of your emotions and have more control over them. If you meditate regularly, it can change your outlook and attitude towards life. Meditation encourages you to focus on nourishing thoughts and behaviors rather than destructive traits. The objective of meditation is to be able to change thought patterns until calmness and positivity become a normal way of being.
..
The mind and body both work in symbiosis, so when you have a calm mind, it can bring about positive physical changes such as a lower heart and breathing rate, and a more robust immune system. The only way to get these benefits is through regular practice - the more time you dedicate to it, the better you will become.
.
How Do Magic Mushrooms Help Meditation?
.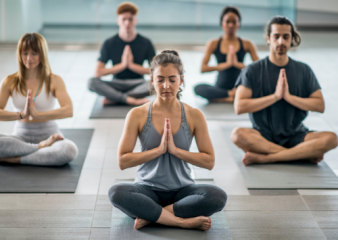 .
Magic mushrooms and meditation have a similar effect on your brain - they both reduce stress, and anxiety, help you relax, and allow you to get a different perspective on life. Meditation and magic mushrooms can stop recurring negative thought patterns - they both cause mystical experiences and ego dissolution and help you reach an altered state. If you use them together, they have a synergistic effect - meditation can enhance the psychedelic experience and vice versa.
.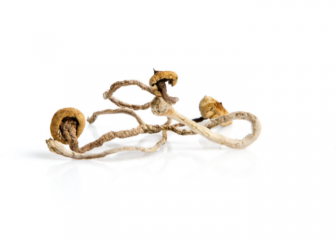 .
The positive effects of magic mushrooms and meditation are no secret. As far back as the 60s, Ram Das was promoting its benefits. But what does science say? A study from 2019 in Zurich demonstrated that when you use magic mushrooms and meditate, it speeds up and enhances feelings of self-transcendence.
.
When participants experienced an intense sense of self-transcendence, it made lasting changes to neural pathways in the brain. In the follow-up to the study (four months later), participants who meditated with mushrooms had better self-acceptance and more empathy, openness, and optimism than those who meditated with a placebo.
.
How do you use Magic Mushrooms for Meditation?
.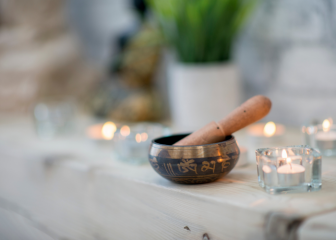 .
For most people, meditation can enhance the therapeutic effects of magic mushrooms, but it can be an intense experience. If you want to get the most out of using magic mushrooms for meditation, you should familiarise yourself with both first, start with a small dose, and do it in the correct set and setting.
Let's take a look at a few tips on how to meditate with magic mushrooms.
.
Tip #1 - Learn How To Meditate
.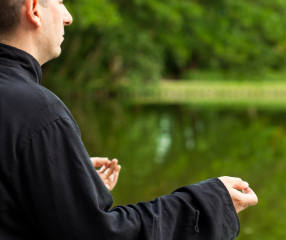 Before you dive straight in at the deep end, it's good to build your meditation skills first. Take some meditation classes to learn about the different techniques. Better still, join a psychedelic retreat for the best guidance and support. Being able to meditate can help you control your trip too.
.
Tip #2 - Start With a Small Dose
.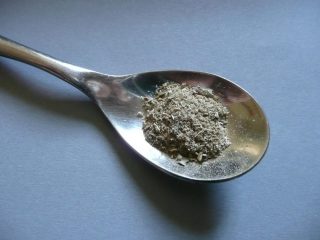 .
If you're new to meditation and magic mushrooms, try meditating on a microdose first - the experience will be less intense, and it's a fantastic way to build your meditation skills. When you're comfortable meditating on a microdose, try with a larger dose and slowly build your way up to a big trip.
.
Tip #3 - Do It in the Right Set and Setting
.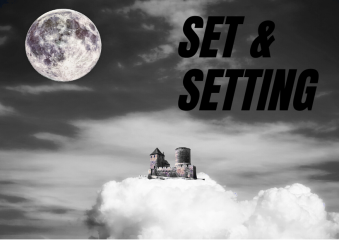 .
Before you meditate with magic mushrooms, make sure that you prepare yourself and your environment for your trip. Always take psychedelics in the correct set and setting, and make sure you have a trip sitter. If you want a more profound experience, wear an eye mask to cut off your senses and take your trip inward.
l
Conclusion
.
If you want to use magic mushrooms for meditation, our most important tip is that you first learn how to meditate. Take some classes, or better still, join a psychedelic retreat where you'll get the best support and guidance. Studies show that meditation can enhance the long term benefits of magic mushrooms, and when you use them together, they have a more powerful effect. Magic mushrooms and meditation complement each other perfectly - as long as you use them correctly.
.
Note: If you're suffering from a mental illness and are curious about using psilocybin or any other psychedelic therapy, please consult one of the relevant medical authorities first. Do not self-prescribe, it's vital to have the right support and guidance when using psychedelics as medicine.