Exploring the World of CBD ─ Forms, Uses & Benefits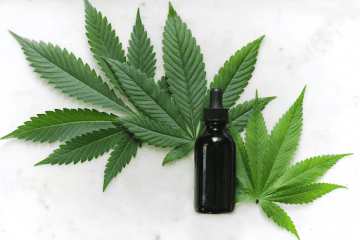 In recent years, CBD has emerged as a popular topic of discussion ─ from wellness enthusiasts to medical professionals, people are incredibly curious about its potential healing benefits. Here's your quick guide to better understand this wonderful compound.
.
Understanding CBD
.
CBD, short for cannabidiol, is a naturally occurring compound found in the cannabis plant. It is one of over 100 cannabinoids identified in cannabis, alongside its more well-known counterpart, THC (tetrahydrocannabinol).
.
Unlike THC, CBD is not psychoactive, meaning it doesn't produce the "high" associated with marijuana use. Instead, it offers a range of potential health benefits without the mind-altering effects. CBD also comes in various forms, each catering to different preferences and needs
..
Forms of CBD
.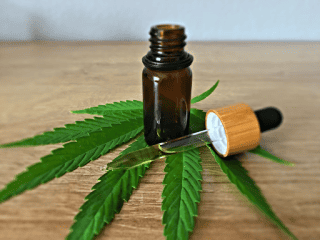 ..
CBD Oil
CBD oil is one of the most popular ways of taking CBD. Oils are typically consumed sublingually (under the tongue) for quick absorption. High-quality oils are extracted using advanced techniques, ensuring purity and potency.
.
CBD Capsules
For those who prefer a more straightforward approach, CBD capsules offer a convenient option. They provide a precise dose, making it easy to incorporate into your daily routine.
.
CBD Edibles
From gummies to chocolates, CBD edibles are a tasty way to enjoy the benefits. They undergo a process that infuses CBD into various food products, making them a discreet and enjoyable option.
.
CBD Crystals
CBD crystals are extracted from the hemp flower and are a pure and effective way of getting a dose of CBD. They can easily be dissolved under your tongue, or consumed in food or drinks. You can even dab, smoke or vape them.
.
CBD Topicals
CBD-infused creams, balms, and lotions are designed for localized application. They are perfect for targeting specific areas of discomfort or inflammation.
.
CBD Teas
CBD teas offer a soothing and delightful way to incorporate CBD into your wellness routine. They combine the benefits of CBD with the c
..
The Many Uses of CBD
..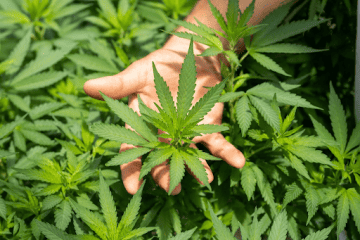 ..
CBD has garnered worldwide attention for its potential therapeutic applications. Research suggests it may be beneficial for:
..
Pain Management
..
CBD interacts with the body's endocannabinoid system, which plays a role in regulating pain perception. This makes it a promising option for individuals seeking natural alternatives for pain relief.
..
Anxiety and Stress
..
Studies have shown that CBD may help reduce anxiety and promote a sense of calm. It interacts with receptors in the brain that regulate mood, potentially offering relief for those struggling with anxiety disorders.
..
Sleep Disorders
..
CBD's calming effects may also make it a valuable tool for improving sleep quality. It can help regulate sleep patterns and alleviate insomnia.
..
Neurological Disorders
..
Emerging research suggests that CBD may hold promise for conditions like epilepsy and multiple sclerosis. It's believed to have neuroprotective properties that can benefit individuals with neurological disorders.
..
Conclusion
.
CBD is a versatile compound with a range of potential benefits backed by a growing body of scientific research. From oils to teas, there are various forms available on that market that suit individual preferences. However, the study of CBD is still in its early stages, and researchers are continuously investigating its potential benefits and uses. As more clinical trials are conducted, our understanding of CBD's effects and applications is likely to expand.
..
Note: If you're suffering from a mental illness and are curious about using psilocybin or any other psychedelic therapy, please consult one of the relevant medical authorities first. Do not self-prescribe, it's vital to have the right support and guidance when using psychedelics as medicine.