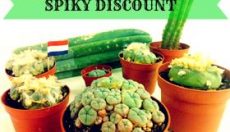 Summer season is almost at its end. The temperature is dropping, which is perfect for the full growing experience!
In this blogpost:
• Buy three Extra Large grow kits and save 18% on the normal price!
• Save 15%! With our spiky discount on San Pedro & Peyote cactusses
• Advanced Magic Mushrooms cultivation
Spiky discount on ALL our cactusses
Our cactus family wants to get out of our warehouse to stand in the Indian summer sun. They come in different sizes and clusters for you to enjoy! Receive a 15% discount, use the special code: SUN
Grow LARGE and get discount on our XL Magic Mushroom grow kits

A special discount for those who like to grow BIG quantities. Save 18% on the regular price with this XL Combi Pack. The combi pack contains a B+, Amazonian (PES) and Mazatapec (Mexican) XL grow kit. This offer is available in September only, so get them now!
Advanced Magic Mushrooms growing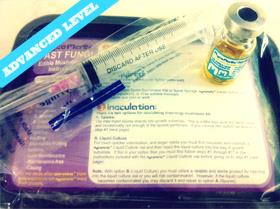 Are you a true mushroom fan, and curious to cultivate your own mycelium? Get to know our  MycoMate Fast Fungi and Kilo Grow Kit! Be your own mycologist and witness the beauty  of a growing organism in your living room.
Join us on Facebook and WIN!
Did you know that we have a biweekly Facebook contest?
Join our Facebook Fanpage and get informed about contests, special offers and news.
Are you excited? Click below to order these products!