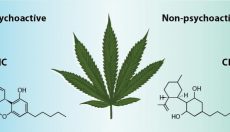 We're proud to announce that we expanded our line of natural products. The Magic Mushroom Shop added CBD supplements to the website. We've joined forces with CBDirective, a herbal food supplement company from The Netherlands, to introduce our customers to the wonderful health benefits of CBD supplements.

.

.
What is CBD?
Cannabidiol—CBD—is a cannabis compound that has significant medical benefits, but does not make people feel "stoned" and can actually counteract the psychoactivity of THC. The fact that CBD-rich cannabis is non-psychoactive or less psychoactive than THC-dominant strains makes it an appealing option for people looking for relief from inflammation, pain, anxiety, psychosis, seizures, spasms, and other conditions without disconcerting feelings of lethargy or dysphoria. Further research suggests that CBD is safe even at high doses.
.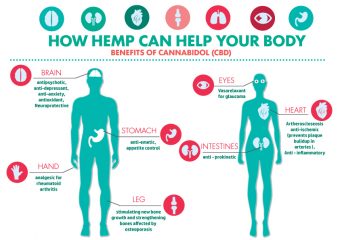 .
Legality
Because CBD doesn't get you high, products that contain only this cannabinoid can skirt the legal ban on marijuana.
Technically speaking, its THC—the cannabinoid that gets you high—which is illicit. Weed without THC has a different name: hemp. And the rules governing hemp are quite different from the restrictions placed on cannabis. CBD oil and supplements are legal or tolerated in most European countries. If you are in any doubt, seek professional legal advice.
.
How it works
As with marijuana, the modes of consuming CBD are limited only by one's imagination. There are oils, crystals, herbs, creams, lip balms and even Chai!
There are different dosages for different usages. You can use CBD to increase their vitality and health, to enhance your mental or physical performance.
Even though CBD does not act in the same way as THC does, it still works on our brain. It interact with the brain's signaling systems and so it provides relief from pain, anxiety, and nausea. CBD can also benefit our bones and immune systems and increase the body's anti-inflammatory and antioxidant functions.
With these benefits, no wonder CBD is fast becoming mainstream.
The New CBD Products in our online store
.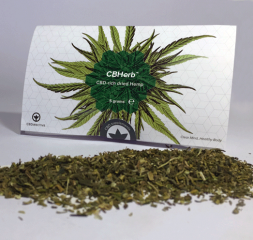 .
The Magic Mushrooms Shop carries CBDirective products. They have created amazingly pure CBD crystals, delicious CBD-rich Chai and the herbal supplement, CBHerb, in order to offer better choices to the people that need it.
All their products are produced with Bio-certified hemp.
In regards to Crystals, you can select between the Terpenes scented (pine smell) or the Natural one. These can be vaped or used in tea.
In regards the herb pouches, they come in a 10 gram or 5-gram packages.
.
More information about CBD
.
What is CBD (Cannabidiol) And What Does It Do?
The next big thing in marijuana won't get you high
.