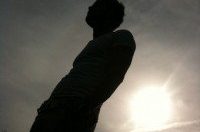 Have you got a question about your magic mushroom grow kit or need some cultivation advise? Ask Mick!
From this day on we will post a bi-weekly blog in which our very own Mick Mycelium will be answering "the question of the week" from one of our fellow mushroom cultivators! (that is you!)
Why do we write this post, you might think?
Well, magic mushrooms are a special product of mother nature and they should be treated with respect and care. We believe that we serve consciousness to the world by providing information about cultivation and responsible use in combination with offering high quality products. With no pressure to use or paternalism not to try. To extend the power of useful information we would like to connect with you.
All knowledge combined will send a positive message to the world about our beloved product and will enrich other like minded shroomers all over the globe.
So if you have an interesting question, subject or suggestion; be a part of this blog and email Mick at AskMick[(at)]magic-mushrooms-shop.com or add mick mycelium on facebook ;)
We'll be looking forward to next post!
In the mean while have a look at our frequently asked questions page most of your questions will be answered there. The Magic mushroom blog is also full of information, you might just find your answer there.
Thanks,
Mick and Team MMS
[Note: for all questions about your orders, shipment or payments, please contact our
customer service
;The Magic support Team]
Subscribe to our newsletter. Get discounts and be the first to know about new products and special offers