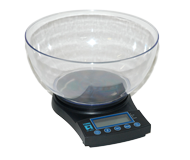 Waage
To measure the dosis of your harvest or to make the optimal mix of substrate we selected these practical scales for you! Accurate, durable and most of all very handy!
2 Product(s) matching your selection
Bei unserer patentgeschützten Taschenwaage handelt es sich um die weltweit erste aus umweltfreundlichem Hanfplastik. Hanfplastik ist eine revolutionäre Entwicklung und findet aufgrund seiner Umweltverträglichkeit, sowie seiner besonderen Eigenschaften in immer mehr Bereichen Verwendung. Mit dem Kauf dieser Waage verzichtest du auf herkömmliches, umweltschädliches Plastik und leistest so einen wertvollen Beitrag zur Natur!