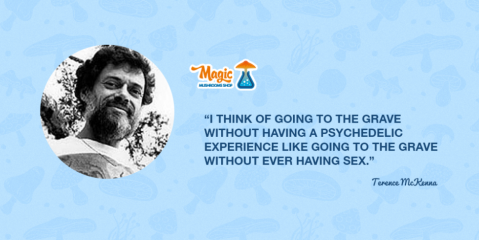 If the wonderful universe of psychedelic is of any interest to you, our Magic Mushrooms Shop Psychedelic profile will be very familiar. Introducing you to the free spirit, natural mystic, and heroic psychonaut: Terence McKenna.
.
Who is Terence McKenna?
.
Terence McKenna was born in 1946 in Colorado, USA, and from a very early age, he was fascinated by the mysteries and mysticism of the natural world. He loved collecting fossils and reading about psychology and nature. In 1957, after reading Robert Wesson's article in Life Magazine about Mazatec shaman Maria Sabina, he became fascinated by psychoactive plants.
.
His curious, free-loving soul found solace in the counterculture tidal wave of the sixties, and in 1969 after finishing university, he headed out to Nepal. There, he spent his time learning ancient Tibetan, collecting butterflies and pushing a bit of hash on the side. A brush with the law meant he had to move on, so McKenna and his brother Dennis headed to Colombia in search of the DMT – containing plant preparation known as oo-koo-he.
.
Terence McKenna and Magic Mushrooms
.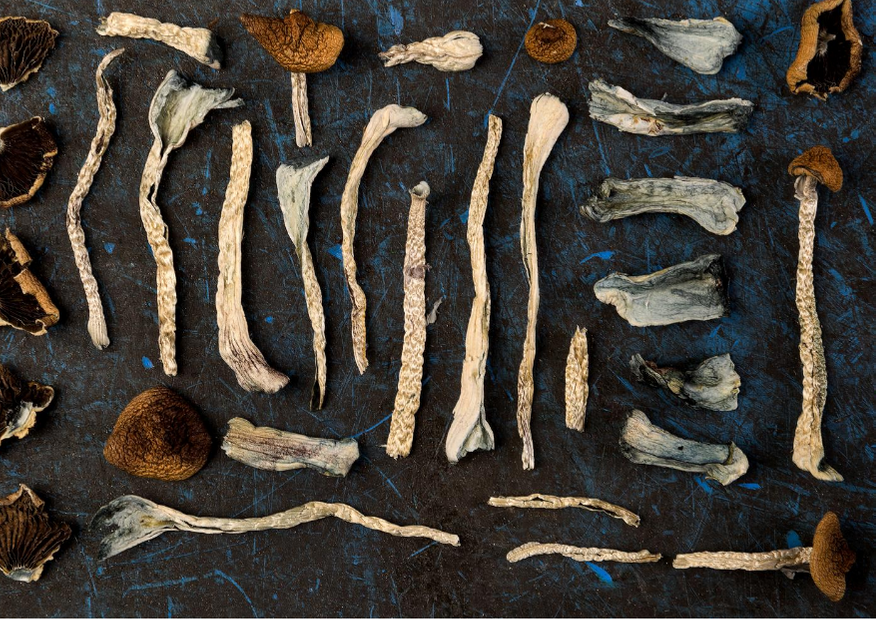 .
Fortunately for us, what began as a simple search for exotic hallucinogens, turned into a quest for the ultimate truths of time, life, and mind when they found Stropharia Cubensis, a psilocybin-containing mushroom, an experience that came to be known as the ''Experiment at la Chorrera''.
.
Needless to say, it was an interesting time in the jungle and it's all been documented in the book (Harper San Francisco 1993) and movie, True Hallucinations.
.
Their experience at la Chorrera turned them into experts in psychedelic drugs, plant-based entheogens, shamanism, metaphysics, alchemy, language, philosophy, culture, technology, environmentalism, and the theoretical origins of human consciousness.
They published a book to share their knowledge about Magic Mushrooms: The Psilocybin, Magic Mushroom Growers Guide.
.
Back when growing your own magic mushrooms was practically unheard of, this book represented a leap forward, now anyone could grow them in the comfort of their own home.
They are some of the most influential people responsible for introducing psilocybin to the western world.
.
Stoned Ape
.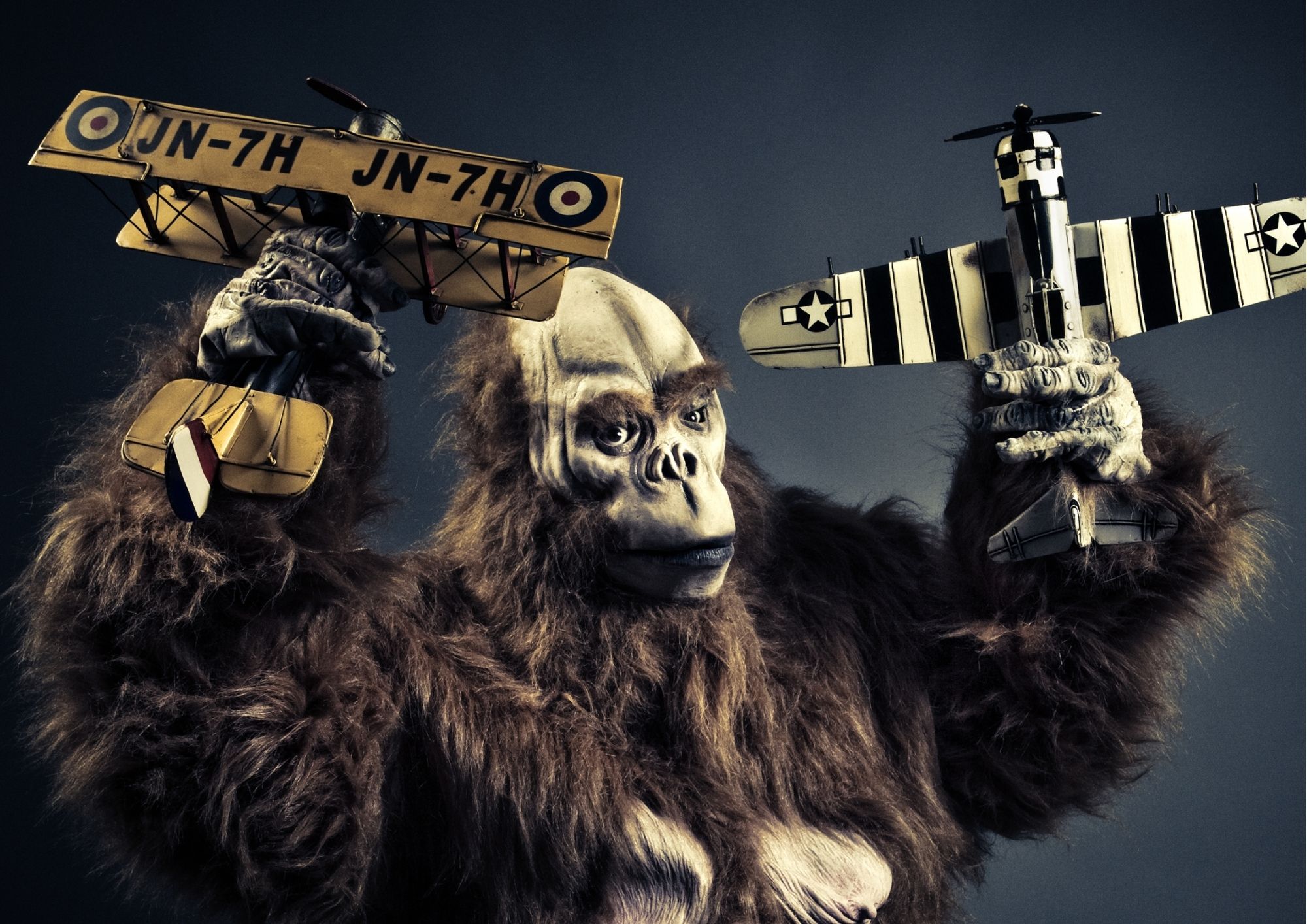 .
Terrance McKenna came up with a lot of novel and interesting theories. They were heavily inspired by magic mushrooms and include the Novelty Theory, Archaic Revival, and the infamous Stoned Ape theory of evolution. That theory states that 20,0000 years ago, monkeys came down from their trees, their brains grew dramatically, and they evolved into modern man.
.
McKenna's explanation for this is that the monkeys found and ate magic mushrooms that were growing in cow dung. This tore apart the fabric of their monkey society and surged them forward into being curious and creative humans.
.
This may seem pretty far out but actually, when you hear him talking about it, you can't help but wonder… and if this was actually how it happened?
.
His Legacy
.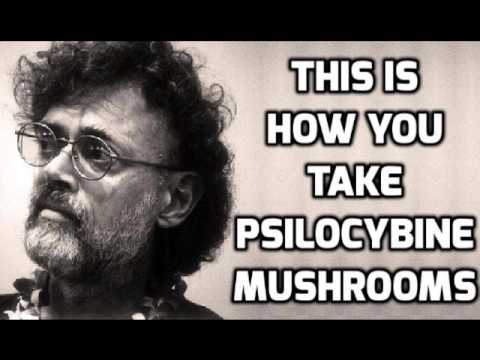 .
Terence McKenna will always be remembered for the beautiful and uplifting way that he talked about the universe. He made it his mission to share with us information from the mushroom world and to remind us all about our connectedness.
.
Terence also coined the term "heroic dose", which basically is taking 5g of dried magic mushrooms. He believed that a strong dose of magic mushrooms could have the most beneficial, therapeutic, and life-altering effects.
.
His legacy also lives on in the McKennaii magic mushroom, named in his honor. It's a beautiful cubensis mushroom that's strong on the visuals.
.
Conclusion
.
Terence McKenna dedicated his life to showing us how magic mushrooms, and other psychedelics, can bring about a positive change in our society. He is one of those who helped reignite the psychedelic scene from the embers left behind by Timothy Leary in the sixties.
.
Terrance McKenna's soothing voice continues to ring out harmoniously across the world, and it's especially in these crazy times that he predicted, we can find solace and comfort in his words.
.