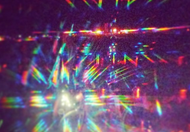 Some more research news on LSD. The following article is written by Natalie Ginsberg and the introduction is below.
What Psychedelic Research Can Teach Us About Mental Health
For the first time in over four decades, researchers in Switzerland – which is appropriately enough, the birthplace of LSD – have returned to examining LSD's therapeutic benefits.  Recently, Swiss researchers published the results of their government-approved, double-blind, placebo-controlled pilot study evaluating LSD-assisted psychotherapy as treatment for end-of-life anxiety. The results were overwhelmingly positive: patients' anxiety levels plummeted following only two LSD-assisted psychotherapy sessions, and no adverse effects were recorded beyond temporary and therapeutic moments of distress during the LSD experience.
Psychedelic-assisted therapy has not only proven effective in alleviating terminally ill patients' anxiety, but has also yielded promising results in treating a variety of intractable psychological conditions over the years.  Throughout the 1950s and 1960s, researchers demonstrated LSD's therapeutic potential in treating crippling conditions such as addiction, depression and anxiety.  But the United States criminalized psychedelics in the late 1960s, effectively halting further research exploring psychedelics' medical value.
Read the full blog on: What Psychedelic Research Can Teach Us About Mental Health