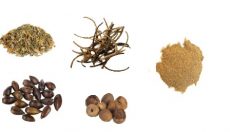 Did you know that on top of our Magic Mushroom Kits, you can also get a wide selection of ethno botanical herbs and seeds for every occasion?
Summer is definitely here and we know that during this holiday period most of us are either looking to relax or be extra active. With this in mind, The Magic Mushrooms Shop presents it's most popular herb stimulants.
This week we start with stimulant herbs, their history, and their use and effects.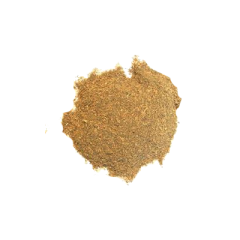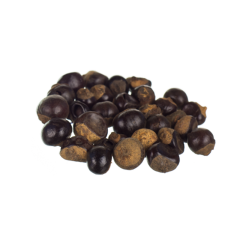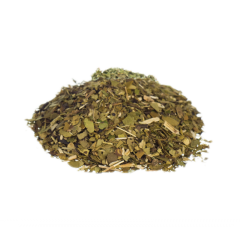 .
Stimulant herbs:
.
Whether you're at the beach playing volleyball or going downhill on you mountain bike, there are moments when you will need that extra energy push. The following products can contribute positively towards that extra mile, serve or uphill effort.
.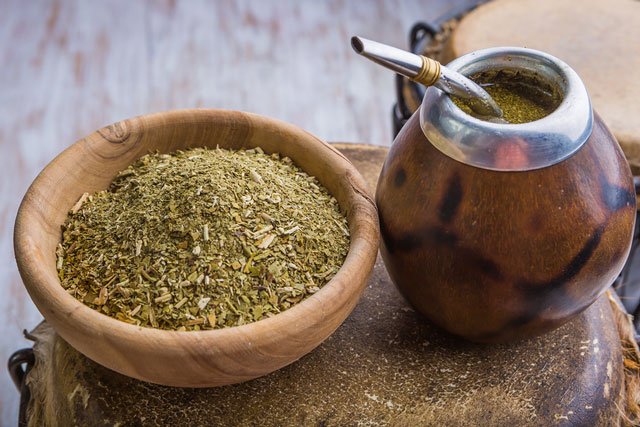 .
Yerba Mate is the herb that comes from the leaves of Ilex Paraguariensis, a native plant from South America. The beverage is called mate in Spanish. It is widely consumed in South America. It is considered a national drink in Paraguay, Argentina, Uruguay and parts of Brazil, Bolivia and Chile.
It was originally used by the Guaraní indigenous populations for its exhilarating effect and relief from fatigue.
The word mate is Spanish for ''gourd'', and it is in reference to the small gourd cup in which it is traditionally served all over South America. The gourd has a metal drinking straw that is called a bombilla.
To drink Mate you must pour some yerba mate into the mate cup, pour warm water onto part of the yerba mate, wait 30s, then put the straw into the wet mate tea and finally pour hot water and drink it. You can also prepare it as you would a normal tea. Take a look at this video for more details.
.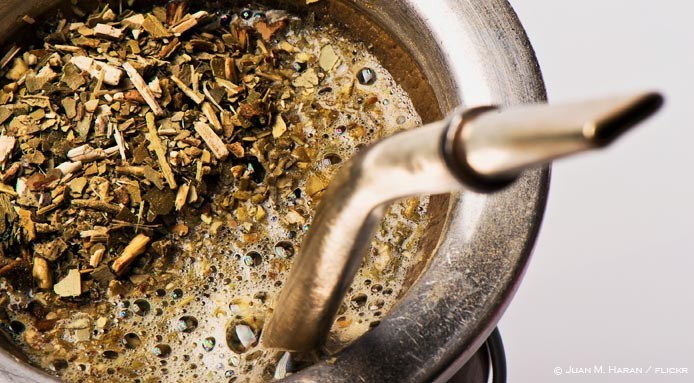 .
Yerba Mate gives you immediate energy boosting effect and enhanced mental clarity, alertness, focus and concentration. The herb is more balanced than coffee, tea, kola nut, cocoa or guarana and it does not interfere with sleep.
Athletes use it to enhance physical performance.
Yerba mate contains caffeine but in addition, theobromine and theophylline.
These elements are called alkaloids and they work together to provide unique, mild stimulant effects, the same as with green tea.
The following are more of the benefits coming from Yerba Mate, learn more here:
A nutritional powerhouse loaded with vitamins, minerals, and antioxidants
Medicinal uses: It is used as an overall tonic and digestive aid. Also as part of a weight loss regime, as a general nerve tonic for pain, fatigue, and depression, for allergies and sinusitis.
Immune system boosting.
Weight loss.
A digestive and elimination tonic.
Builds strong bones.
Keeps the heart healthy.
Kills cancers cells.
.
.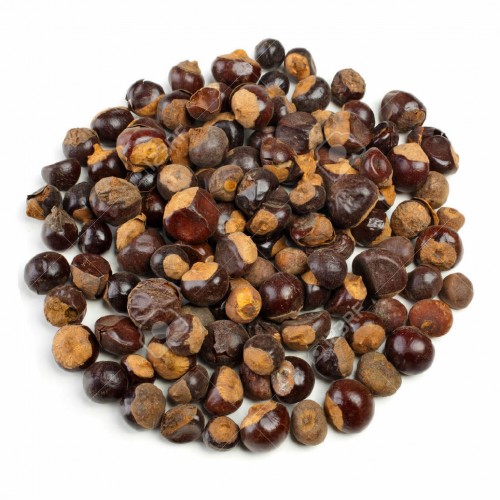 .
Guaraná is native to the Amazon, it is a creeping shrub that can grow to 12 m high. The fruit is small, round, bright-red in color.
The Guarani indigenous populations used it extensively before Europeans discovered it. They use it much in the same way as chocolate, to prepare various foods, drinks, and medicines.
Guaraná was used as a stimulant in the jungles of the Amazon,
Today you can find it in soft drinks, herbal teas and energy shots. The brands that include Guarana in their energy drinks are Red Bull, Monster and Rockstar.
To use Guarana powder you must grind the nuts like you would do for coffee and then add it to your beverage of choice. You can add sugar or honey to sweeten up the mix. 2 nuts are usually enough for one drink.
The benefits of Guaraná are impressive:
Cures fevers, headaches, cramps and of course as a source of energy. It is reputed to increase stamina and physical endurance. It combats premature aging, detoxifies the blood and gets rid of intestinal gases.
.
Here is a resume of the benefits:
Increases energy
Speeds up metabolism
Offers mental alertness
Burns fat cells
Helps with headaches
Detoxifies Contains antioxidants
Acts as a cleanser
Decreases appetite
.
.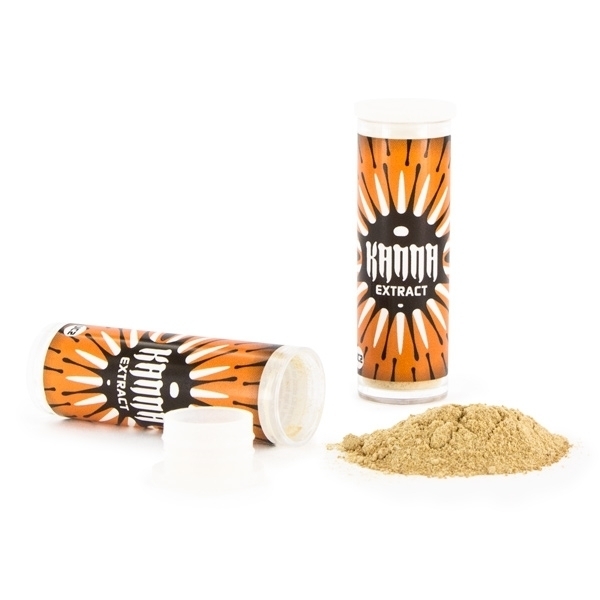 .
Documented accounts of Kanna or sceletium tortuosum date as far back as the 1660's. Other names include Channa and Kougoued. The succulent plant comes from South Africa.
Warriors chewed on Kanna after hunts or battles to alleviate their fear and depression. People who needed to have a tooth pulled out also chewed some Kanna to soften the pain. The Dutch who interacted with the native peoples of South Africa called Kanna 'kaugoed' or 'chewing stuff'.
The plant is fairly easy to grow in the comfort of your home, take a look at our seeds here.
It was used to relieve pain and alleviate hunger, but today it is commonly used to elevate the mood and decrease anxiety, stress and tension. Some psychiatrists prescribe Kanna in capsules as a natural anti depressant.
The plant is dried and it is chewed, some people smoke it, consume it in a tea, or use it as snuff.
If you use it as a snuff, we recommend a dose of 20 mg. For chewing, use 100 mg to 1 gram with some chewing gum.
You will experience stimulation and a boost of energy. Your appetite will be suppressed and a general sense of well-being will engulf you. High doses can relax muscles, elevate the mood and provoke enhanced empathy.
.
Warning!
.
Kanna is a selective serotonin reuptake inhibitor (SSRi). Refrain from consuming it combined with other SSRi's like Prozac and Seroxat.
Avoid using Kanna in combination with monoamine oxidase inhibitors (MAOi) like Syrian Rue (Peganum Harmala), Banisteriopsis caapi, passion flower (Passiflora incarnata) and yohimbe (Pausinystalia johimbe). These combinations can lead to high blood pressure, headaches and chest pains.
.