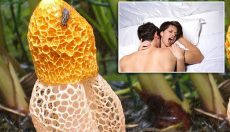 Mushrooms Shop monthly trippy news digest
Every month The Magic Mushrooms Shop brings you a selected and brief ''News Digest'' of what we feel are some of the most interesting articles related to psychedelics, Magic Mushrooms, drugs in general, the inner self (meditation and mindfulness), and anything we find ''trippy'', enjoy!
.
.This week:
If you find any interesting News you want to share with us, feel free to share it with us on our Facebook page or send us an email at [email protected]
.
Let's get started!
.
.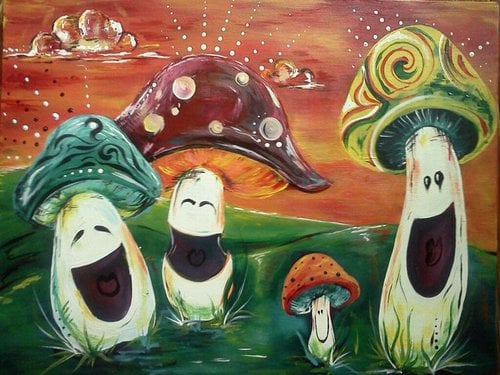 .
The author (Taryn Hillin) of this article in fusion.net has never tried magic mushrooms herself, but that does not stop her from writing is interesting article where she talks about a paper published by the Journal of Psychopharmacology that talks about a study done with 1,993 participants who had previously used mushrooms containing psilocybin.
Researchers asked participants to talk about the worst trip of their life in hopes of learning how these trips gone wrong might affect their mental well-being in the long term.
Guess what?  The results of the survey are a resounding, "it was so worth it, man."
Participants did not regret their bad trip. In fact, 84% said they benefitted from the experience, 34% and 31% said this same trip was among the top five single most "personally meaningful" or "spiritually significant" experiences of their life,
Her conclusion?  Sure, magic mushrooms have the ability to our minds in extraordinary ways—you just have to decide if opening your mind to the powers of the universe is worth the risk.
Read the original story here
.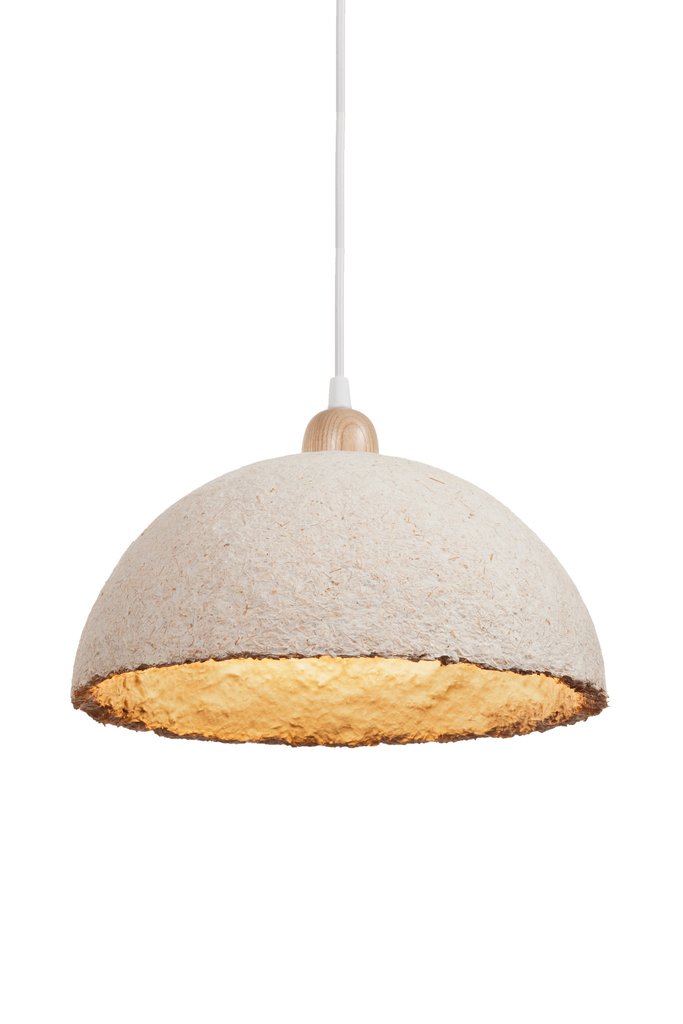 .
You can now you can order your lamps and other accessories for home and even packaging and insulation that are made out of mushrooms roots.
This CNN Style article reveals how mushroom roots and farm was can be used to make furniture and packaging.
The ingredients are agricultural byproducts such as soy and corn husks, mixed with mycelium -- the tubular filaments of fungi, which often serve as underground root networks -- that acts like glue.
The process is called ''biofabrication'' and it is a viable alternative to plastic.   Already big brands such as DELL use Ecovative's compostable packaging, which breaks down within 30 days once discarded.
New York based studio Danielle Trofe Design has just grown 50 lampshades for a new hotel in Brooklyn, and some are even making leather substitutes using mycelium, it is the case of MycoWorks out of San Francisco.
Pretty amazing stuff!
Read the original story here
.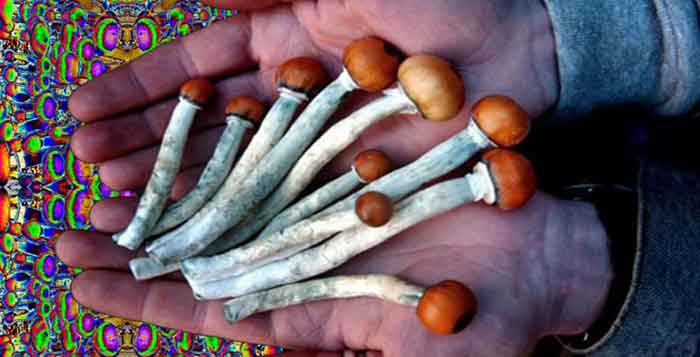 .
Great article by VICE about the new momentum around psychedelics and how a group of people are trying to create a movement similar to the 4:20 movement for marijuana legalization.
Universities all around the world have been researching the medical benefits of psilocybin for the past few years.
For the first time in more than three decades, researchers are undertaking clinical trials to evaluate psilocybin as a treatment for anxiety, depression, and alcohol and smoking addiction, according to a feature in the New Yorker last year.
-but unlike marijuana, which is legal in some form in nearly half the US, psilocybin is still a Schedule I controlled substance, listed in the same category as heroin.
This is why Nicholas Reville decided to create the same type of movement to help mushrooms earn the same cultural clout as marijuana.
Already through his volunteer-run campaign 920 Coalition (the slogan: "mushrooms are medicine"), more than two-dozen organizations have signed up to host psychedelic-focused 9/20 events.
Read the original story here.
.
 .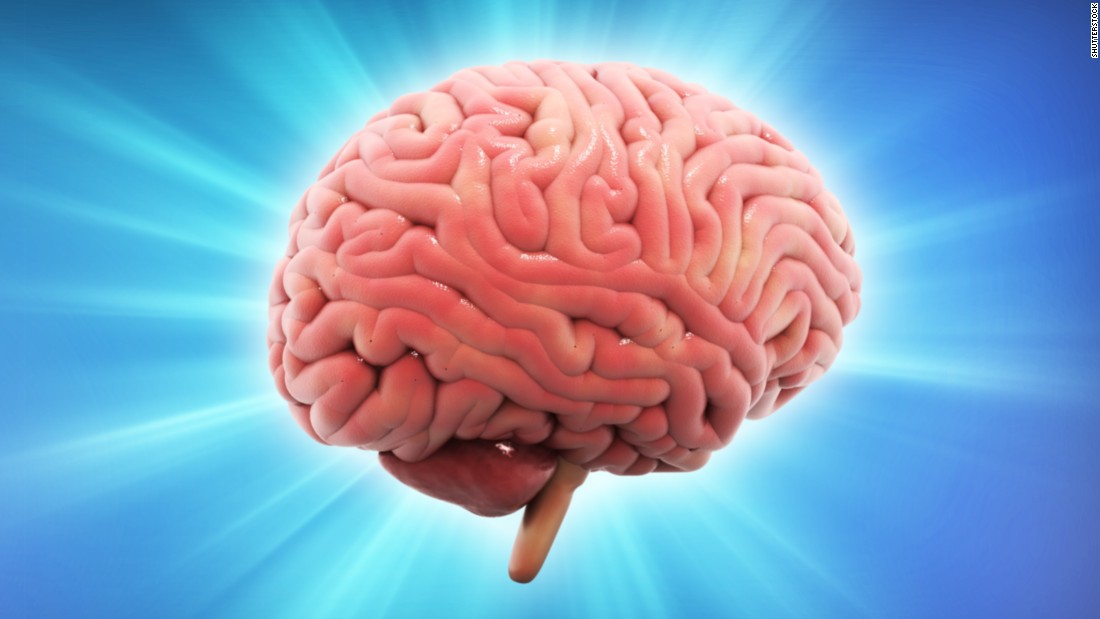 .
Snopes.com talks about the medical benefits of psilocybin mushrooms and LSD in a context where  the US government has classified the two substances, along with marijuana and heroin, as Schedule 1 controlled substances in 1971.  They have remained there ever since.
Schedule 1 substances are those for which no medicinal purpose is known, and it is illegal to possess them. Because of their status as Schedule 1 substances, research into the potential physiological benefits of psilocybin mushrooms effectively ceased in the 1970s and 1980s.
Nevertheless, studies of psilocybin mushrooms slowly re-emerged beginning in the 1990s, and the most recent studies have shown promising results,
One of those studies demonstrated that psilocybin establishes new connections among various regions of the brain and may actually heal damaged brain cells and generate the growth of new ones.
This discovery was followed by an article in the Journal of the Royal Society Interface in 2014 in which the researchers infused the bloodstreams of 15 healthy volunteers with either psilocybin or placebos. Brain patterns undergo a dramatic shift after treatment with psilocybin: patients treated with psilocybin become "hyperconnected" and demonstrate greater communications across the entire brain.
Read the original story here.
.
.
Could this be true?  A mushroom that induces an orgasm to women smelling it?
Fascinating article because the writer points out that the star of all this noise might just be coming from the magic of the amazing female brain :-)
A woman's orgasm is a combination of arousal and desire. Arousal is what's happening physiologically. But a crucial component of an orgasm from women is desire, the wanting and yearning.
So the orgasm they experienced may be an example of a thought-induced orgasm.
Disapointed?
Read the original story here
Thanks for reading and see you soon!