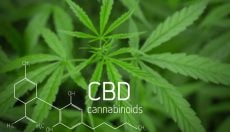 Cannabidiol (CBD) has gained popularity in the medical marijuana industry because it has demonstrated positive medicinal benefits without the psychoactive effects normally associated with marijuana. CBD can be beneficial for a variety of different medical conditions. But how to use these supplements? Well, there is a considerable variety of options. In this Magic Mushroom Shop user guide we will share 5 easy ways for CBD consumption.

1. CBD oil
First up in our user guide is the well known CBD oil. This oil can be extracted from the whole plant of a CBD-heavy strain of marijuana using a variety of solvents. Try mixing the oil with different food items such as smoothies, or bake it in the edibles.

2. CBD crystals
CBD crystals are a highly refined and purest form of CBD consumption. Unlike other extracts, these crystals are at least 98% pure, meaning that no other substances are present in your CBD. This is the purest form available on the market and it is incredibly versatile, allowing you to administer it in a variety of different ways. The Natural CBD Crystals are scentless and perfect to use in tea's, to prepare with food or to vape.

3. CBD herbal tea
Instead of oil drops or crystals you can also go for a nice cup of herbal CBD tea. A great way of enjoying the benefits of CBD in a very relaxed manner.

4. CBD herbs (food)
Here's a great tip; try mixing the herbs with your food and shakes! The CBDoobie is a versatile CBD herb supplement which can be easily used to add in your nutritious meals and healthy shakes.
5. CBD Marihuana
At this point you're probably thinking; "all these progressive methods of CBD consumption sound great, but can't I just light up an old fashioned joint?" The answer is; yes you can! The same CBDoobie, that you can use for food, can also be used for a joint. How cool is that?