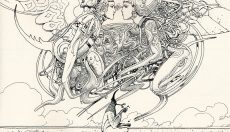 Jean Giraud, better known as Moebius, is one of the most important and acclaimed comic-book artists of all times. Deceased in 2012 at the age of 76, stood out for his imagination and narrative quality. But also for exploring the borders of his identity and the imagination.
From Jean Giraud to Moebius
He signed one of his best creations as Jean Giraud: the claimed western comic series 'Blueberry'. It was claimed by critics for its realistic drawing. But this is not important for us right now. 'Blueberry' is special because the place he chose as scenario. A place with an special meaning for the author: the desert.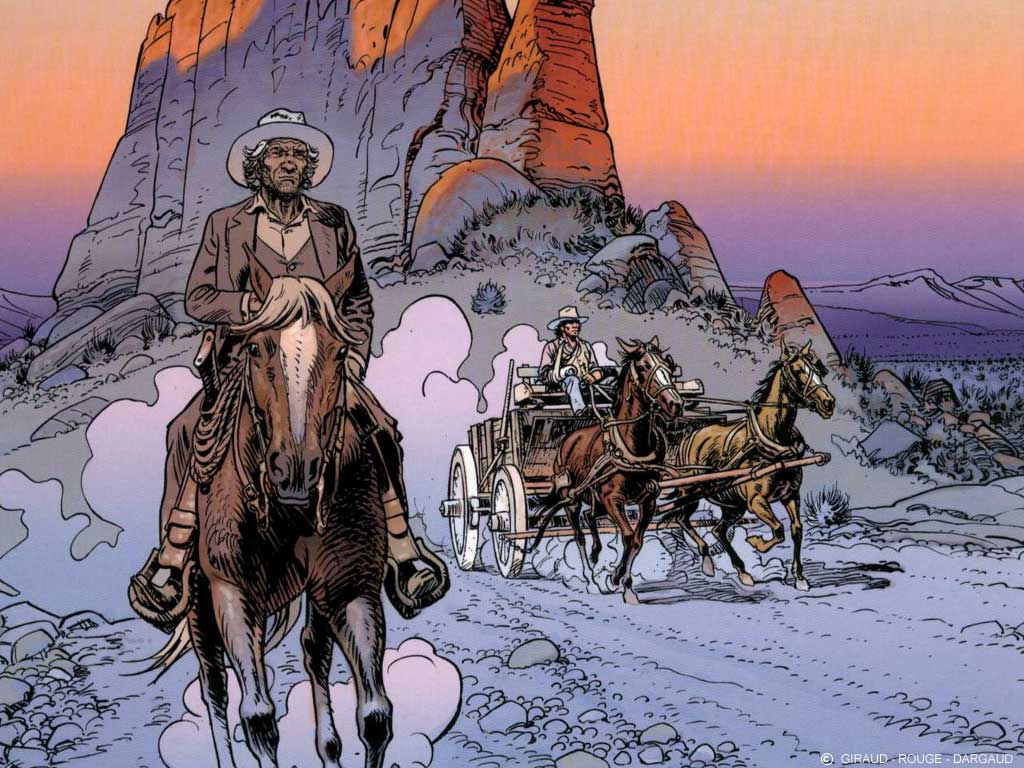 In a desert of Mexico, the young Jean Giraud met the hallucinogenic drugs. Using them, Jean Giraud turned into Moebius, which was more than a new identity. Moebius was a new state of mind. Under this new nickname and personality, Giraud explored the limits of imagination. As Moebius created some of the best and biggest fantasy and science fiction artworks of the history.
Moebius and the hallucinogens
As he himself claimed, he was deeply transformed by his first contacts with hallucinogens and his life near the desert. Those experiences knocked down walls and mental structures and liberated a creativity energy that would increase.
The consumption of this type of substances were for Giraud a great way to transmit his personality and imagination on a honest way. Giraud always considered Moebius to be an explorer of the oneiric world and the subconscious. These ideas grew in his interior until he edited 'The Detour' in 1973. In this short comicbook he reflected his experiences with the hallucinogenic substances and showed a graphic style completely different from his previous works. A graphic style that pointed out for its shocking composition and bizarre scenes.
The same year, co-created the group 'Associate Humanoids', a bunch of artists considered as the forefront of the comic art and a breaking point for this newborn industry. They materialized their work in a magazine dedicated to the fantasy and the science fiction: 'Métal Hurlant', a real exponent.
Moebius kept his hallucinogens consumption during the 70s, which coincidentally were the most experimental years of his career. He also was a marihuana smoker his entire life. He never denied this consumption. He recognised that psychoactive drugs were an evident an desirable influence for his artwork. Titles as "The Hermetic Garage", "The Incal" (made hand by hand with Jodorowsky) or "Arzak" were remarkably influenced by the effects of different substances. In fact, these works derived from his psychedelic trips began to be his most recognizable works.
The Moebius' comicbooks influenced many other creators in many other arts. For instance, Ridley Scott and George Lucas worked with Giraud to shape their ideas for cinema masterpieces like "Alien", "Blade Runner" or "Tron".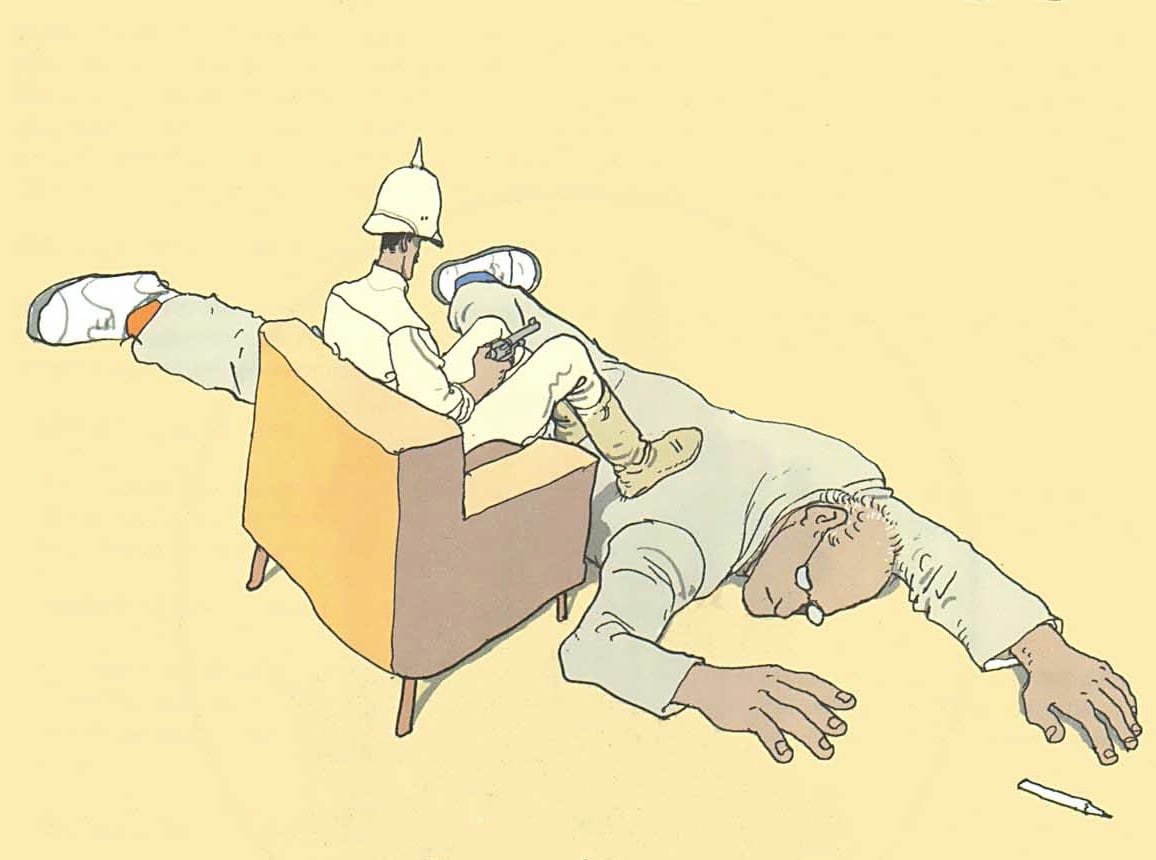 At the age of 65 he decided to stop consuming drugs. The result was a more personal work, "Inside Moebius", where the author faces his own creations in a mature but surreralistic way. Giraud is the main character and talks with all his creations. 'Inside Moebius' is the ultimate reflection about life, reality and other metaphysical topics. In short: his last masterpiece.