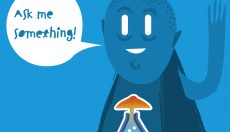 Hello fellas! Mick Mycelium is back! How are you? Fine? That's great! It has been a great week here on Magic Mushrooms Shop. We are working hard packaging all your orders to make you happy. Because it makes us happy too! Today I'm going to use my break time to answer one of your most frequently asked questions: how to calculate shipping costs to your country?
It has been a very asked question along this week, so it's time to post about it, right? It's very easy. You'll see with this step-by-step post about how to calculate shipping costs.
First of all, select the product or products you want to buy to calculate shipping costs.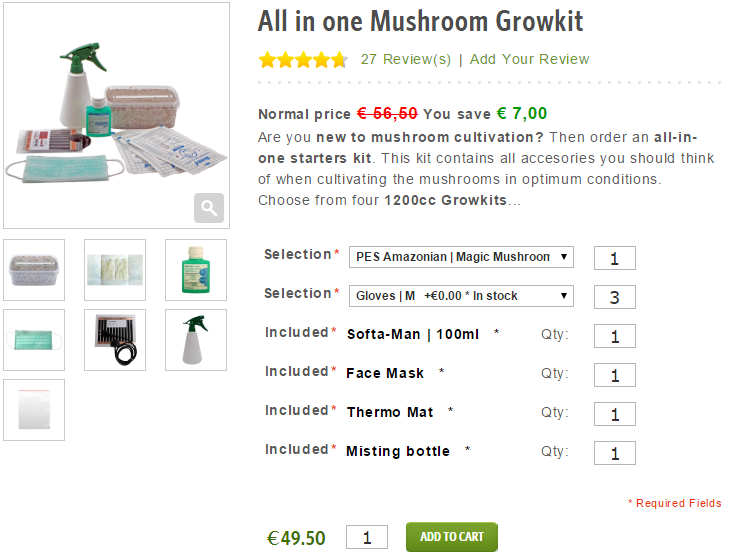 Next: Do you remember my last post "Do you ship to my country?"? So you know what to do now! Yeah, that's right! You have to check the Additional Information tab in order to know the shipment restrictions for a product. If your country, region or continent DO NOT appear in this tab, this means that you CAN buy this product.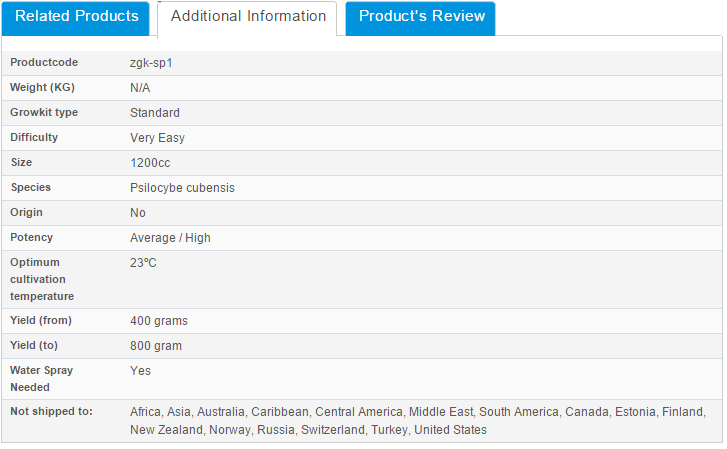 Let's say that I'm a spanish customer and I want to buy a starter pack to grow my own magic mushrooms and make spanish tortilla with the mushrooms (sounds delicious!). Can I buy it? YEAH! Let's make our selection and click the Add to Cart button.
A new screen appeared! Now scroll down and reach this form.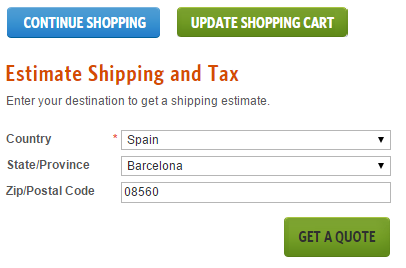 This is for calculate shipping costs. Enter your country, region/province and ZIP code. Let's say I'm from Barcelona. Do you like Barcelona? It's a beautiful city, isn't? Sun, beach, Gaudi's architecture... and magic mushrooms! Good mix ;-)
Now click on the Get a Quote and.. Ta-da! It's easy to calculate shipping costs.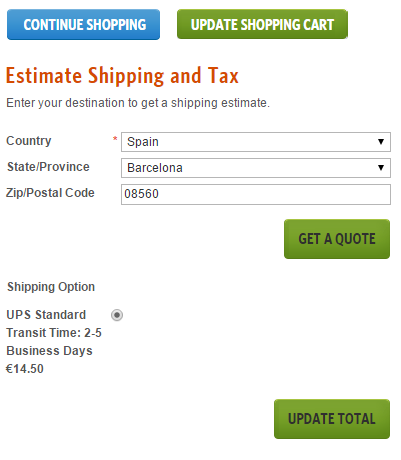 Do you think they are expensive? Nah! Think twice: it's an international shipping and our products are very delicate, so we cannot risk with cheaper options. As they say: cheaper means more expensive.
Oh, and here have the transit time also. Our spanish customer will have his order knocking his door very soon!
Now press Update Total button to add the shipping costs to the total order. Check the box in your right. This is the total price, taxes included! This is a real GOOD price!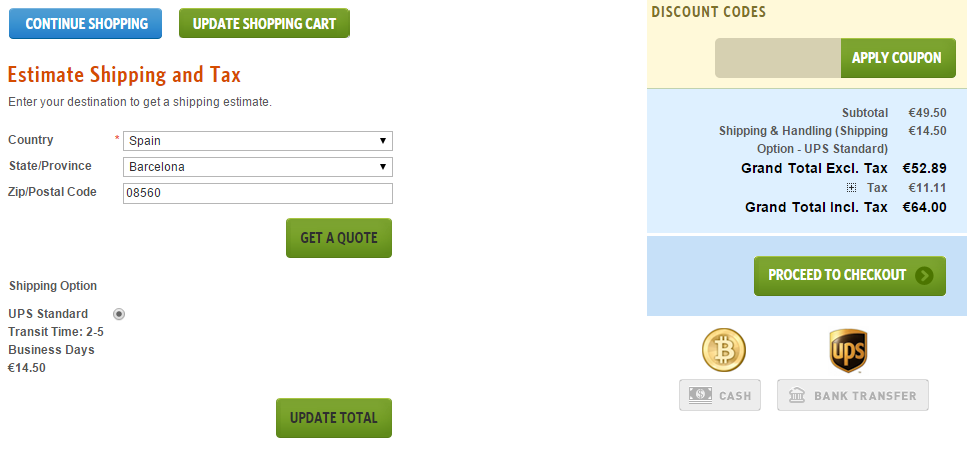 Press Proceed to Checkout to complete the process. That's it!
And now you only have to wait a few days and enjoy!
Thank you dear customers for your attention. It's been a pleasure to help you, as always! I'm here for you so never doubt to ask every question you want.
Oh, and I have no girlfriend so... any lady interested?
See ya!
Visit our store now and start your fantastic trip!